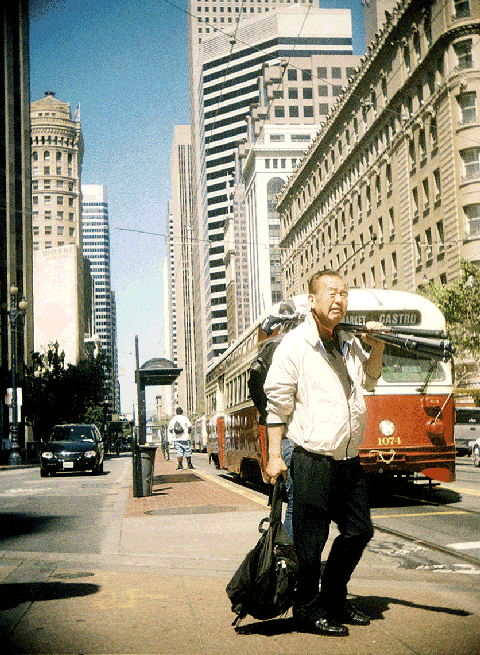 Our pal Doc Pop, often a proponent of digital technology over analog, has been experimenting with film lately, and today he mashed digital and analog up by making a batch of killer GIFs from photos he took with some crazy old camera with four lenses.
Amongst all the crummy old loaner cameras in the Noisebridge dark room I found a Nishika N8000, a camera that shoots 4 side by side lenses that trigger simultaneously to capture multiple points of an object. These cameras shoot on common 35mm film, but the final process of printing on lenticular prints is a bit of a pain, so I decided to try my hand at animating each shot as a .gif.
Read on for the rest of the pics and a thorough explanation of his process.