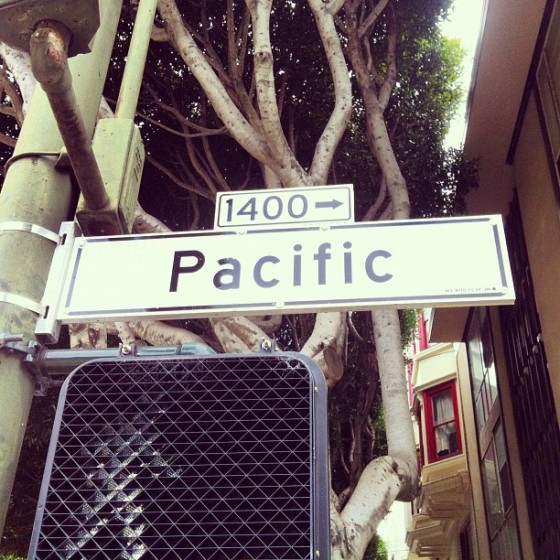 Looks weird, right? That's because it's supposed to be in ALL CAPS but it's not. Our pal TK of 40 Going On 28 did some digging and came upon a horrible truth:
"In 2009, the city adopted something called the Federal Manual on Uniform Traffic Control Devices, which says street signs are harder to read in all capital letters."
[...]
DO YOU REALIZE WHAT THIS MEANS? We will slowly convert citywide to boring, lowercase signs. In fact, we may be the last generation of San Franciscans to enjoy ALL CAPS street signs. I wonder how long before there aren't any left.
Sad beans! Read on for more pics and analysis.
(Although, I used to write all the captions to my photos on Tumblr in all caps and then my friend Tag made fun of me for it so I stopped, and I think my Tumblr got better because of it somehow. Maybe San Francisco will get better too?)