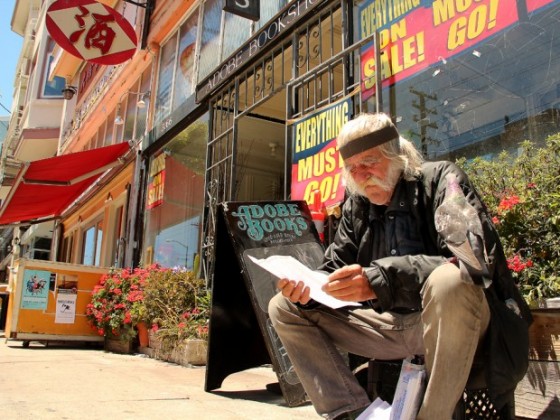 Mission Local reports, regarding a farewell concert held at the space last night:
Adobe Bookshop has been a neighborhood institution for 24 years, says Aaron Novak, who organized [last night's] event and flew out from the East Coast specifically for it. "We're doing this for the community, the people that come here every day."
Due to rising rent and fewer customers, the store is expected to close August 31. [link]
Bummer!