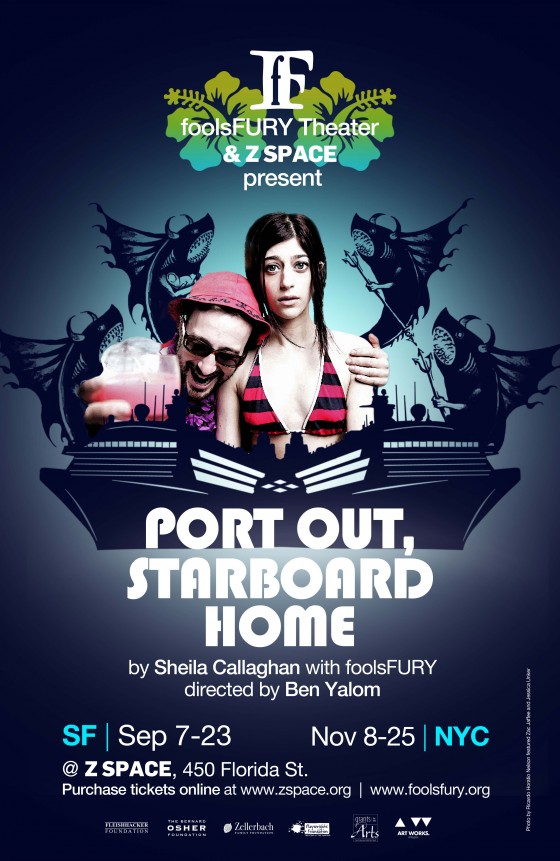 Z Space is the place! Here's the deal:
Climb aboard the luxury cruise ship Crown of the Seas, and join an eclectic group of seekers as they strive for enlightenment. Amidst the sensual decadence of bars, discos, and gluttonous buffets, they un-tether themselves from the baggage of their everyday lives and become entangled in a strange, disturbing ritual. Sit right back and take a surreal journey the folks at Princess Cruises never imagined in their wildest dreams.
Tickets and further details here.
To win a pair of seats to this Friday's show (which writer Sheila Callaghan, writer/producer of Showtime series Shameless, will also be attending), tell us about your freakiest cruise ship (or vacation) experience in the comments section below. Winner will be chosen based on merit. Contest ends Thursday at noon.