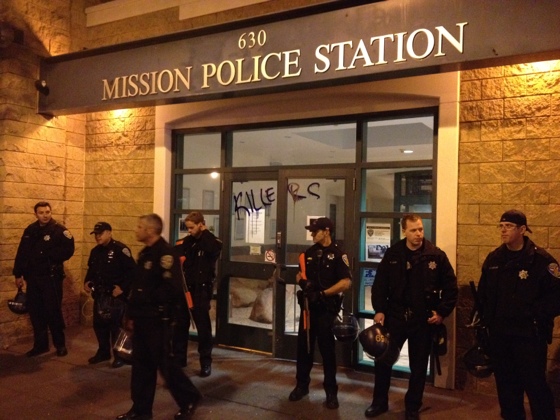 Details are still forthcoming, but the initial account has a kid running from police (his apparent transgression is unknown at this time; hopefully it's not something as insignificant as vandalism) when he was shot three times, possibly in the back. Again, we're still waiting on the whole story.
In the meantime, a retaliatory tag withe the word "KILLERS" decorated the Mission police station, which is currently on high alert. The neighborhood is swarming with cops right now. Everyone please be careful out there and let's not do anything crazy, ok?
UPDATE: Now we're hearing the kid was approached by an undercover officer and then started running, after which he was shot three times in the back. Why, we still don't know, but please be careful out there everyone.
UPDATE 2: Mission Local has more details on the situation, but it looks like the person who was shot also allegedly pointed a gun at police officers.