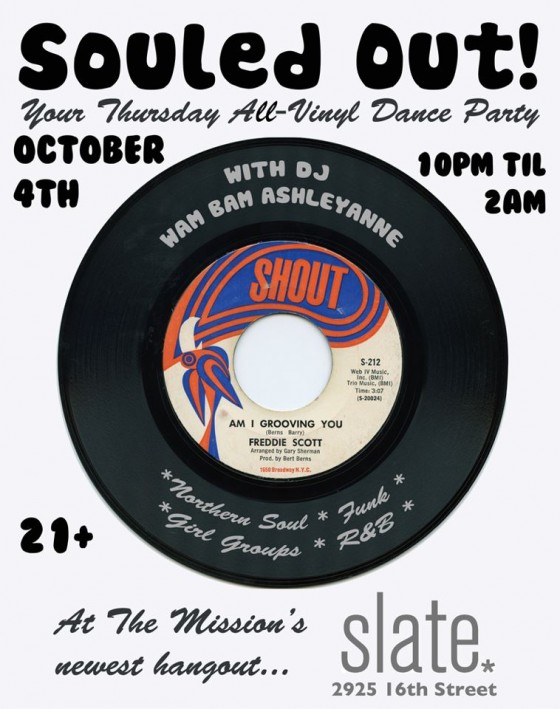 A.) Ashleyanne is the best, B.) This seems like a chill opportunity to check out Slate and suss out whether or not it will truly be "The Mission's newest hangout…" Here's some info:
Incredible booze selection! Fun bartenders! Lots of room for dancing! Pool table! And sweet, sweet jams!
2925 16th Street
(A block from BART)
Expect rare 45′s filled with FUNK movers, rare SOUL screamers, and R&B groovers all night long for your dancing pleasure.