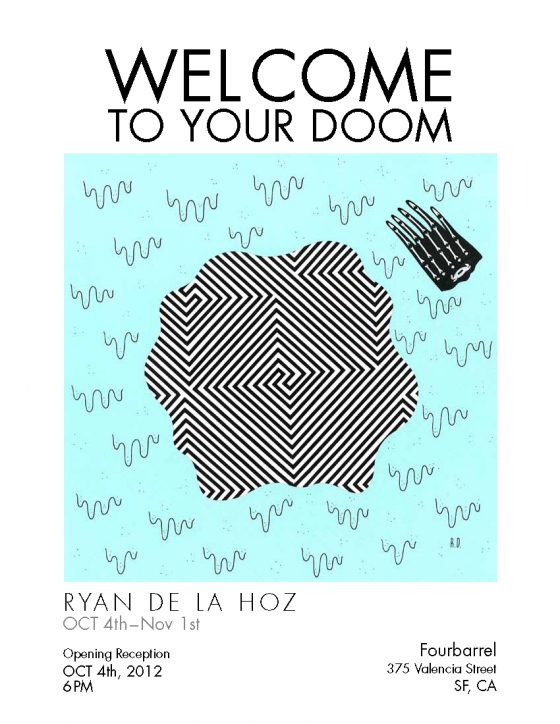 Our boy Ryan De La Hoz (who in his other capacity as t-shirt/zine company Cool Try produced such hits as the Bart Simpson + BART shirt and pizza/hamburger shirt) just got  in touch:
My solo show opens tonight Thursday 6 – 9 pm at Four Barrel.
***Basically its one of the rare times when you can drink free beer at Four Barrel***Or Coffee of course.
WELCOME TO YOUR DOOM: New Works by Ryan De La Hoz
Opening reception Thursday Oct 4th 6 – 9 PM
The show will consist of 24 pieces including drawings, cut paper, textiles, and sculpture works.
Show runs Oct 4th – Nov 1st 2012
RSVP and invite your friends! Here's a sample: