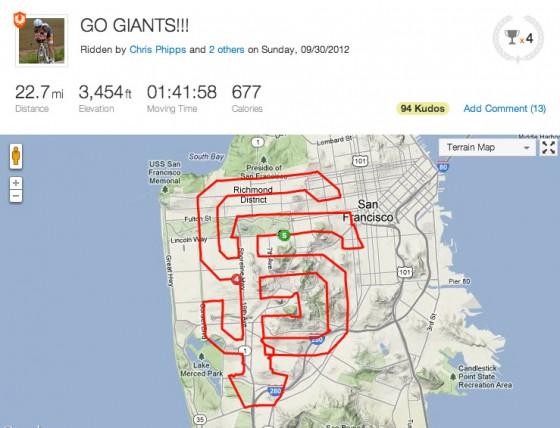 Perhaps this bike ride, completed on Sunday by one Chris Phipps, is the reason the Giants were able to turn their luck around and take the NLCS.  Whatever voodoo may have occurred, the Giants now find themselves in the World Series again for the 2nd time in three years, even if last night's rain prematurely put out all the mattress fires.  Oh, and if you're wondering how he did the diagonal parts:
To get the diagonals, I stop the GPS at point A, then restart it at point B and it draws a straight line between the points.
Genius!  And that intense elevation is a great way to burn calories too!
[Photo by Chris Phipps via Zach M.]