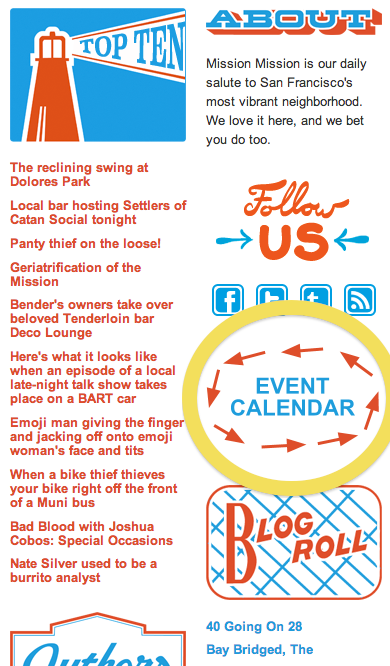 Something new in our sidebar this morning! We're keeping an ongoing calendar of fun and important events in SF, with a little help from our pals at Do415 and their comprehensive database of everything going down in this town. Here's how it looks: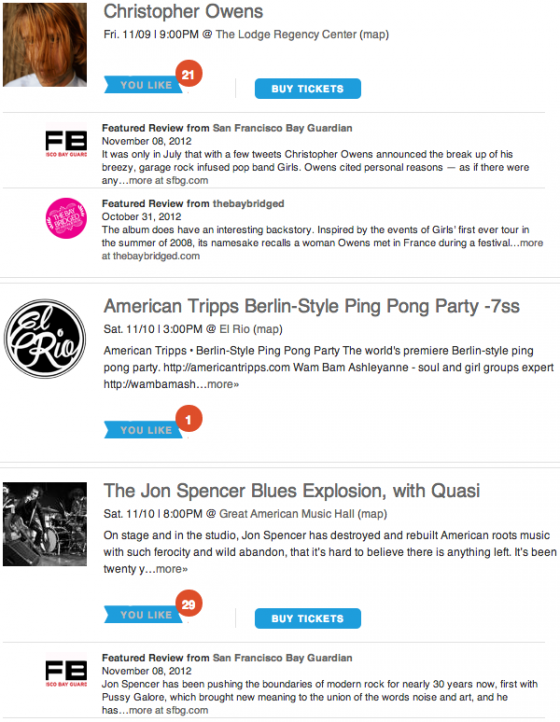 For years, people have been asking, "Why don't you guys have an event calendar??" Well now we do.
If we miss anything important, let us know. Or if you're a putting on an event and you'd like it to be featured, input it into the Do415 database and send us the link.