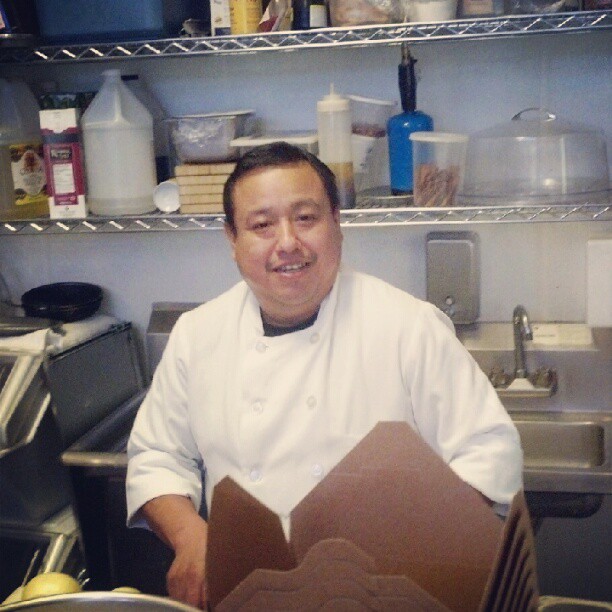 Last month, a true SF kitchen legend fell victim to violence here in the Mission. This weekend, his adopted family at Serpentine are having an event to benefit the actual family he left behind:
Silent Auction and Benefit @ Serpentine Restaurant
Location: 2495 3rd Street San Francisco, CA 94107
Date and Time: 11.11.2012 & 6pm to 9pm
As I'm sure many of you already know, San Francisco recently lost one of its highly valued residents. A senseless, unexplained act of violence in the Mission left our friend in a coma. His wife ultimately made the decision to take him off of life support and donate his organs to families in need at SF General.
Cesar worked at Serpentine since the day its doors opened 5 years ago. He was an invaluable and much loved member of our restaurant family. If you've dined with us, you have in some way been touched by what he has done for this restaurant and – in a larger sense – for this city as a whole. Cesar cooked, cleaned, and staffed more restaurants than any of us can list.
Cesar left a wife and four children in a small village in Mexico. He came to San Francisco to provide for his family and give them a better life. He left San Francisco with a beautiful legacy, a legion of friends, and the gift of life. We are asking your support with the expenses of getting him home and assisting his loved ones. You may never know the amazing person he was, but know that we have been touched and will walk forward as better people because of it.
Donations can be made in the form of silent auction items, purveyor materials, and – more importantly – your spirit and attendance.
If you would like to attend the benefit; we are asking for a $20 donation at the door. This includes a hosted taco bar. Cocktails will be available for purchase and we are having a silent auction as well.
We thank you all for your support.
More information about Cesar here and here.