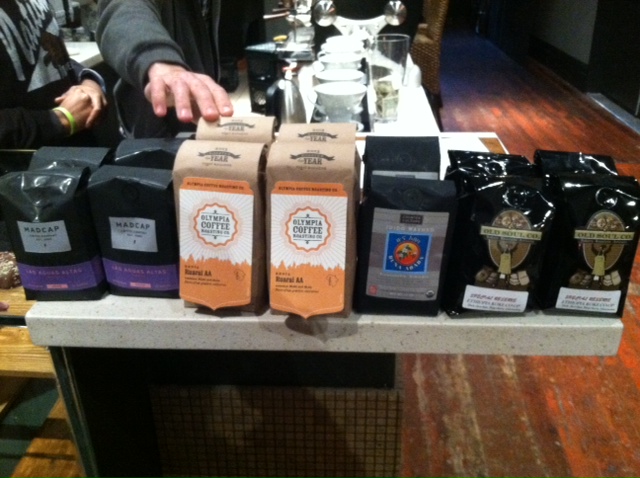 In this new series about coffee in San Francisco we will highlight worthy new shop openings, lesser known spots, restaurants that make an effort to brew a decent cup, and maintain a curated map of the best places to get the black stuff.
Stanza Coffee recently opened its doors on 16th Street in the mission, across from the Roxie. This is the second Stanza in the city and appears to emphasize coffee more than its sibling in the Haight.
The Mission shop will host a rotating selection of various small roasters from around the country.  They haven't completely settled on which brands you are most likely to see, but Counter Culture (Durham, NC),  Herkimer (Seattle, WA), and Augies (Redlands, CA) were mentioned as potential regulars. We've also seen PT's (Topeka, KS), Madcap (Grand Rapids, MI), Olympia (Olympia, WA), and Doma (Post Falls, ID) coffees on visits here. What great roasters! Beans are available for retail and you can order v60 pours or espresso drinks at the bar.
The diverse rotating selection of non-local roasts makes Stanza unique among the coffee places in the city. Indeed, there are only a handful of similar such shops in the area, such as Ma'velous (SF), Bica (Oakland), and Modern (Oakland).
We recommend that you check this place out next time you need to pick up a cup before hopping on BART.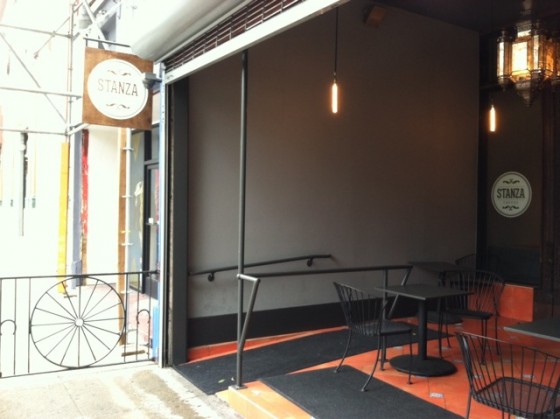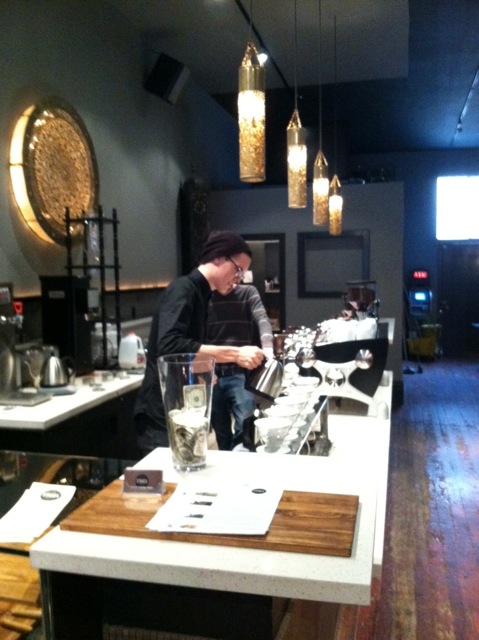 There is a noteworthy coffee truck in the FiDi/Jackson Square called Réveille Coffee that pulls great shots of 4B.  A few weeks ago these folks opened a beautiful brick and mortar cafe, only two blocks from their truck. Réveille will do pours, espresso drinks, and also sells coffee equipment such as kettles and filters. There has been no better time to stock your office with coffee gear.  Réveille is definitely serious about their coffee, and this shop will satisfy your need for a good cup if you find yourself in north beach or the financial area.
We would like to see Comstock Saloon and Réveille team up for some coffee cocktails.
-Jason Laska