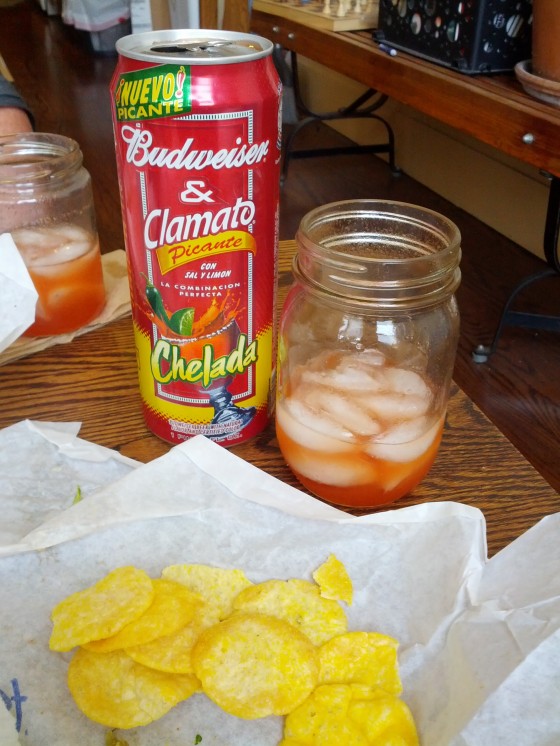 Nuevo from Budweiser: a slightly spicier variation on its popular line of collabs with Clamato! It's great straight out of the can, or over ice in a mason jar! Tastes like Taco Bell hot sauce — in a good way!
And the main thing is, it goes REAL good with a veggie sandwich from Pal's Take Away, and this is the last week you'll be able to find both the Chelada and Pal's inside Tony's Market on 24th and Hampshire (because Pal's is moving). Lunchtime!
Drink of the week is brought to you by Poachedjobs.com.