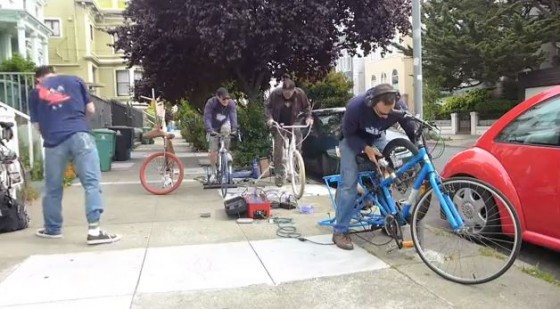 This is almost as rad as the time that guy tracked down the guy who stole his bike on Craigslist and traveled all the way from Portland to Seattle to set up a sting operation.  From Fossil Fool:
Stolen bike recovered in heroic fashion on Bartlett St. as members of the Rock The Bike crew pedal power their way through a U-Lock. If your bike is stolen in the Mission, mobilize your networks to get lots of eyeballs working for you, pattern matching your bike against all the ones they see. Bike thieves aren't the brightest bulbs on the tree…
Nice work SF cyclist community!