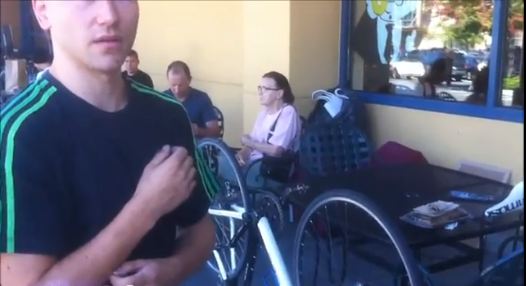 Not sure if you've seen this already, but let this stand as testament to how much cyclists care about their bicycles and just how far they'll go to recover their rides.  Check out the whole thing either here or below:
http://www.youtube.com/watch?v=9-GVpIaPEGM
Two things about this:
1) When our protagonist attempts to make a citizen arrest, he doesn't tackle the guy as an overzealous I may have done in that situation.  He keeps his cool and keeps documenting.
2) I'm totally wearing my lucky hat tomorrow.  And I'm never ever wearing a black shirt with green stripes.
Also, don't forget to write down your bike's serial number, which is the only way you can really prove that you're its rightful owner.  And not on your wrist!  Save that for show stamps and slap bracelets!
(Thanks Jin!)
Previously: