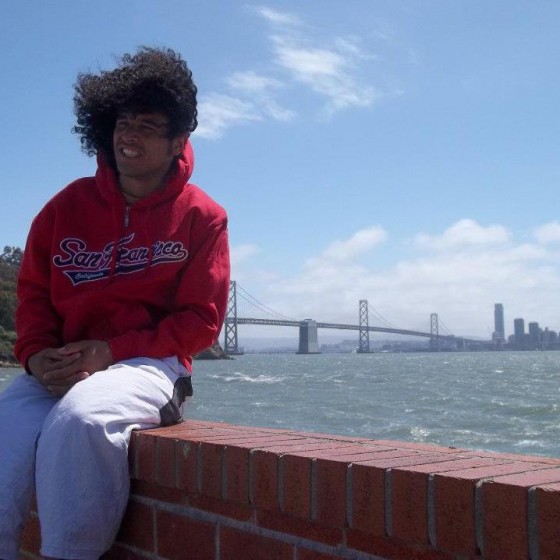 From SFGate:
The man was identified by BART police as 24-year-old Yeiner Garizabalo. Friends said Tuesday he goes by Yeiner Perez and is a dedicated acrobat and performer. The episode, they said, was strongly out of character.

"He's been through a lot of stress — he seems to have been having a breakdown," said Slim Chance, who leads the Berkeley circus troupe ClownSnotBombs. Perez was a member from January to early May. "That seems to be the tip of it right there. I just can't tell you anything more because I don't really know what his state is. It's not at all like his normal character."

Chance said Perez, normally a "workaholic acrobat," stopped showing up to the group's practices several days before the episode.

"I don't think it was anything with drugs," Chance said. "I don't know. We're thinking he may have even had a stroke sometime last year. We've been trying to piece it together ourselves."
Well, this explains all of the gymnastics and aerobics the guy was performing, although it doesn't really explain the naked part or the violent demeanor.  Hopefully this person is able to get the care and help that they clearly need.  Judging from his Facebook profile, he seems like a fairly normal guy (for a circus performer).
[Photo via Facebook]
Previously: