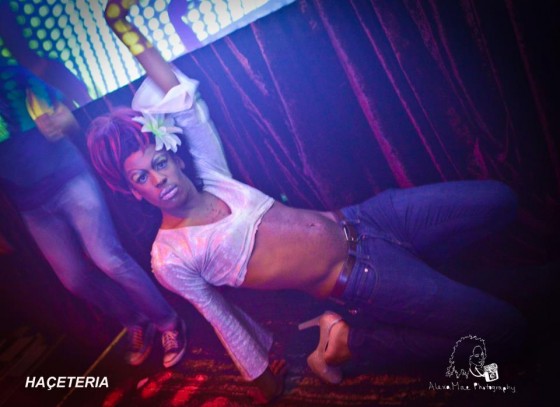 We all had a lot of good times at Deco Lounge, as this picture and these pictures prove. But things change and businesses close and new businesses open in their place. Eater SF reports:
The team behind Benders Bar has had the keys to the former Deco Lounge in the Tenderloin for a while now, and they've finally spilled the beans to Tablehopper about what's going in: Emperor Norton's Boozeland. While the name implies a wacky SF theme park, the space is actually pretty simple: rock 'n roll, basic dive-bar drinks, and a bust of the eponymous Protector of Mexico in the former ticket window. [link]
They've completely refurbed the place, knocking out the wall between the bar and the dance floor (if it's even still a dance floor), replacing flooring and electrical and more, and opening up the back patio!!! Can't wait! (Doesn't sound like tater tots will be involved though, sadface.)
Follow Emperor Norton's Boozeland on Facebook for updates!
[Photo via Haçeteria, the epic electronic music dance party that moved to Slate Bar in the Mission when Deco shuttered, and is happening this Friday as a matter of fact]