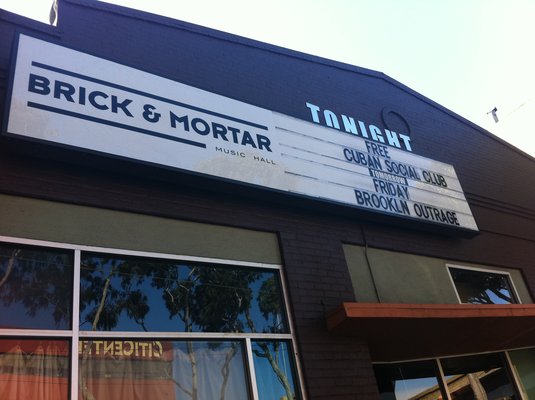 The folks who run Brick & Mortar Music Hall will be appearing before the San Francisco Entertainment Commission tonight at 5:30 p.m. to make a case for lifting the volume restrictions and curfews that employees say have been hurting business since the city imposed them in May.
Said restrictions were in response to noise complaints from neighbors; Brick & Mortar has since installed over $50,000 worth of soundproofing, met repeatedly with those who filed complaints and passed sound tests from the Department of Public Health, says the owner. Now they just want to get back to serving late-night rock 'n' roll (at appropriate volumes) in addition to daytime bacon.
If you wanna go: SF City Hall, hearing room 416.