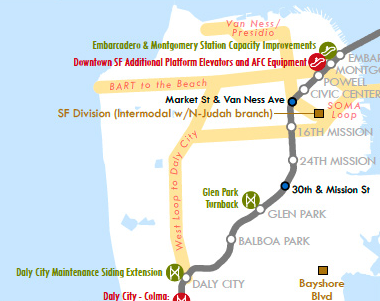 "BART to the Beach," son! SFist reports:
An ongoing new project, dubbed BART Metro Vision, is seeking to outline various pie-in-the-sky ideas for expanding the train system beyond 2025, and current ideas include adding lines to the Sunset and Richmond, adding stops on the current line at Van Ness and at 30th and Mission, and adding a second Transbay Tube.
Read on for more info and lots more map!