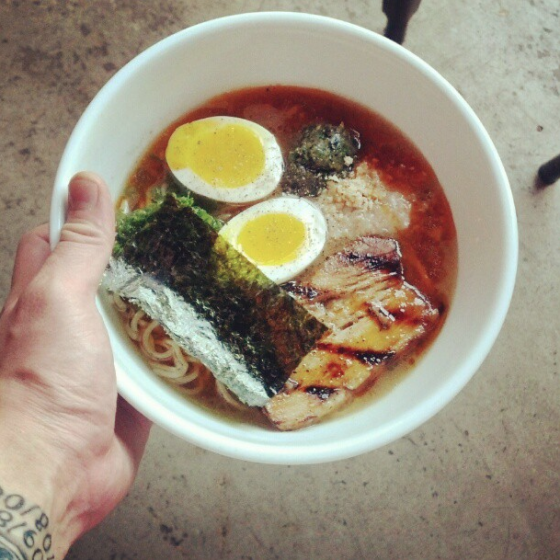 Well, Chef Eric of Seoul Patch has you covered:
As many know, I've been working on my ramen for a a while now. For the latter of the past 3 years, it has just been a side thing, but for the past year, I've really been honing in, on my game.
To kick off the Autumn weather, and the shorter day's, I'll be serving Sapporo style miso ramen. It is going to be warm, thick, hearty, and straight up. Not messing around with this one.
There will only be one bowl on the menu, but The Galley SF, will also have their offerings, as well!
Miso Ramen$15
-caramelized miso
-burnt scallion
-charsiu de coppa
-corn
-butter
-medium egg
-scallion
-chili oil
This party runs 5pm to midnight, or until the 35 servings are gone, so get there early! RSVP and invite your friends!