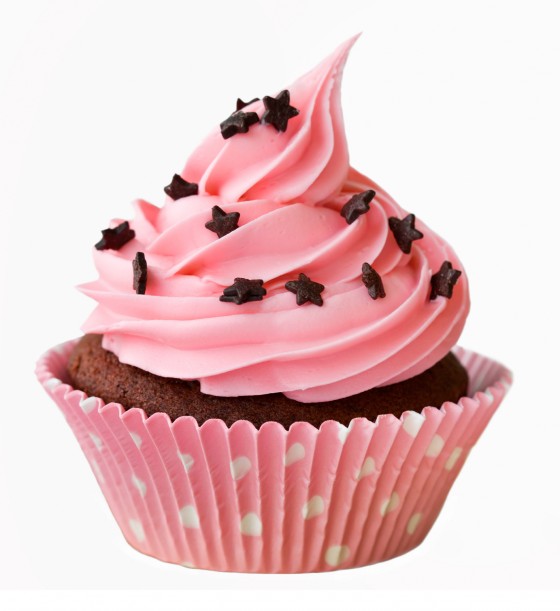 How would you feel if someone wanted to give you a cupcake?  Like, REALLY wanted to give you a cupcake, as our pal Jimmie relates:
This morning on Feb 1 around 9:45am a man tried to force his way into our house.  I was in the shower and my wife heard our doorbell ring.  Assuming it was the mailman, she opened the door, but found a shirtless white male, about 5'8″ tall with short brown hair and stubble.  He said "Oh hey!" and immediately tried to enter our home.  She pushed him out by forcing the door closed.  Soon after he rang the door bell again and said "I have a cupcake for you!"  By that time we had called 911 and the police showed up soon after.  The man had indeed left a cupcake on our doorstep but was nowhere to be found.  Other neighbors reported a stranger ringing their doorbells or knocking on their doors immediately prior to this event.
Watch your backs, people!