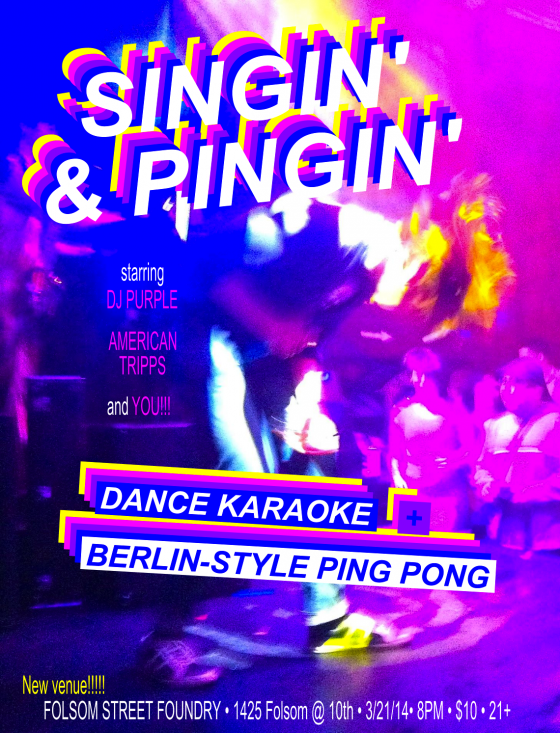 At his larger events, he says, DJ Purple's been running into the problem of having too many song submissions, too many unprepared singers, and too many people who put in five or ten requests and then bounce. And consequently too many people waiting long waits to sing. So tonight at Folsom Street Foundry he's trying out a new system, one that promises to eliminate factors that lead to frustrating waits. I can't wait to see how it works!
Also, the venue will have half a dozen movie projectors blasting DJ Purple's lyrics onto every available surface, which should be awesome. Folsom Street Foundry is located just a short distance outside the Mission: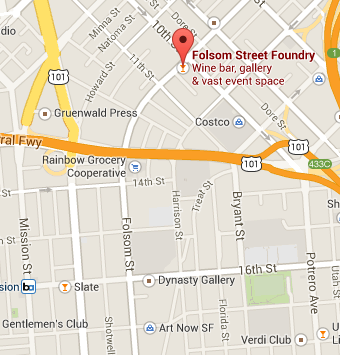 For more info on the DJ Purple experience, read our in-depth interview with the man himself from back in 2011
And if you're most into the pingin' part, the SF Berlin-Style Ping Pong League kicks off its spring season this coming Monday at the same venue.