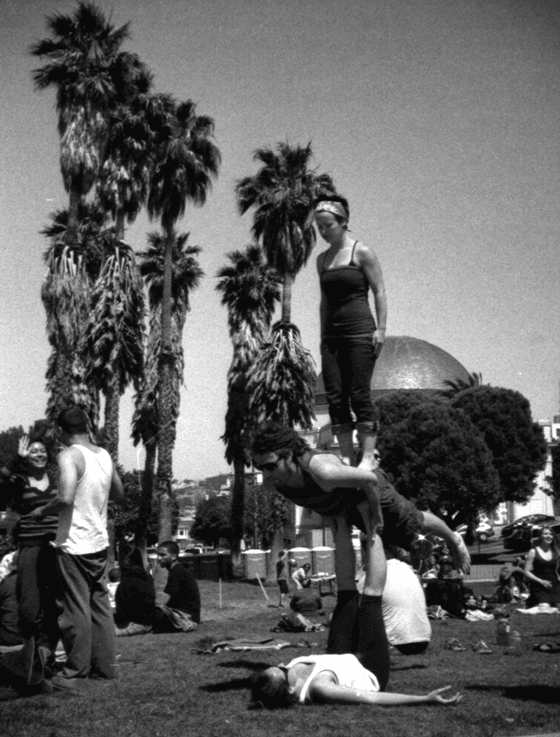 3D City is a year long stereoscopic photography project by Doctor Popular
Along with the typical Wachoski and hunky Jesus spottings, you're likely to spot these acrobats doing their thing in Dolores Park once or twice a week. I'm not exactly sure which group this was, but I'm thinking it could be AcroYoga. If you know, share some info in the comments. Shot with my Nimlso 3D camera on Kodak T-Max film.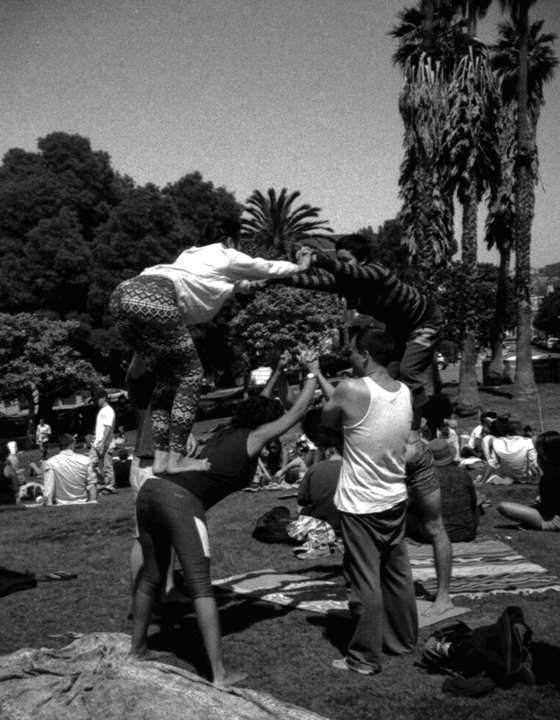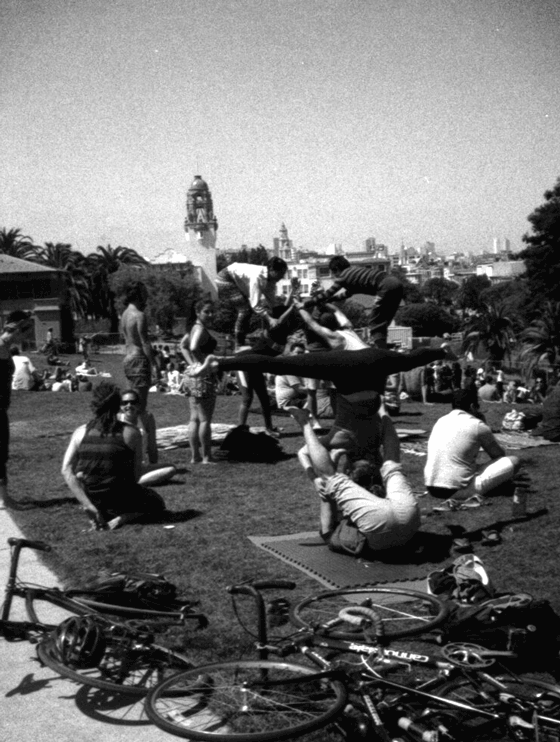 Big thanks to Photoworks SF for supporting these 3D City columns. Ever since I've been shooting film, Photoworks has been my go to place for developing and scans.