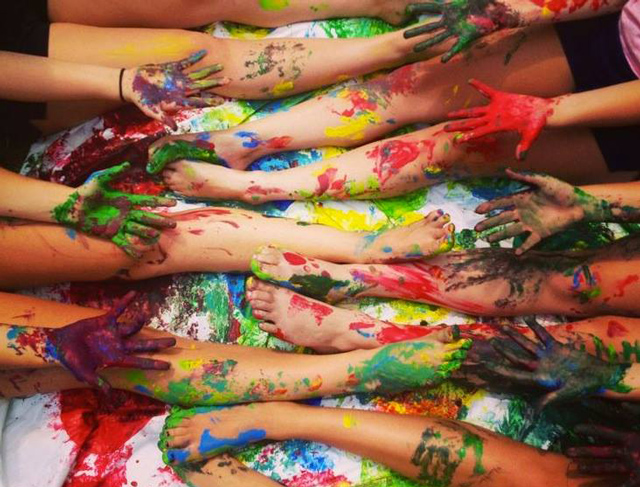 Next Saturday Sunday, Dolores Park will get a big, messy game of Twister involving paint, water balloons and a group of folks looking to check something whimsical off their bucket list.
The event is being put on by Forward Motion SF, which describes itself as "the premier bucket listing group" and definitely not a singles club. The Facebook invite has more:
Remember playing a small game of twister with your friends? Being caught in strange positions. Pushing over your friends? Well, it's time to bring it back!

We're setting up a massive game of Twister in Dolores Park. It's no ordinary game. We'll have paint on each circle while people on the outside can throw water balloons and shoot squirt guns.

INVITE YOUR FRIENDS and lets make this the biggest game of messy twister ever played at Dolores Park!

WHAT TO BRING: Clothes you don't mind getting dirty, any extra squirtguns and water balloons.
The sloppy party game kicks off at 11 a.m., Sunday, August 3rd, and attendees are invited to bring their own water balloons and squirt guns. There is also a $5 suggested donation, which I assume will go towards the purchase of paint. (Unclear.) The group also promises to "leave no trace" and they are looking for a few skilled squirters and a spinner.
Previous bucket list check-offs include: learning to hang glide, shooting a gun, hiking to Lands End, and building a 100-foot slip-n-slide in Dolores Park back in 2013.
[Tip of the hat to local free stuff aficionado Broke-Ass Stuart]