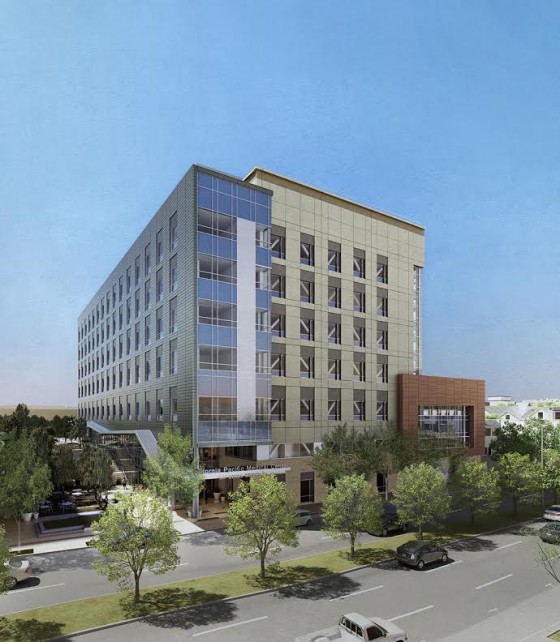 The complete rebuild of St. Luke's on Cesar Chavez and Valencia is about to begin, and the snazzy new website has some renderings of what the new buildings will look like once they're complete. While getting rid of St. Luke's remarkably bland corner building is obviously a huge win, the best part is that the hospital will be able to serve more people and will actually make it through an earthquake. From the project's website:
The Replacement Hospital at the St. Luke's Campus, wrapped by an urban oasis, will provide 120 patient beds in a 215,000 square foot acute healthcare facility in the Mission District of San Francisco. Achieving LEED certification, the campus will champion sustainability and efficient patient treatment. The modernized campus will also be able to withstand and remain in operation after a strong earthquake. CPMC 2020 aims to transform the St. Luke's Campus into the hospital of choice for the southern sector of San Francisco.
More pictures and some history, after the jump:
St. Luke's was actually in danger of closing for good thanks to a sweet little loophole that CPMC added into their original deal with the City to build a mega-campus on Cathedral Hill. The loophole basically stated that if St. Luke's lost money for two straight years, CPMC could close the hospital. Once this loophole was brought to light, Mayor Lee called off the deal and stated that if CPMC didn't promise to keep St. Luke's open, then they couldn't build their Cathedral Hill hospital. Eventually both sides came to an agreement and now both hospital plans are getting underway and changes should be visible at St. Luke's by the end of this year. While the seismically unsafe building on the corner of Valencia and Cesar Chavez will be torn down, the historic mid-block building will be saved, with the new building rising at the site of the current parking lot. That is unless the powerful Burrito Justice uses his immense clout to sway CPMC towards his alternative (and very appealing) proposal.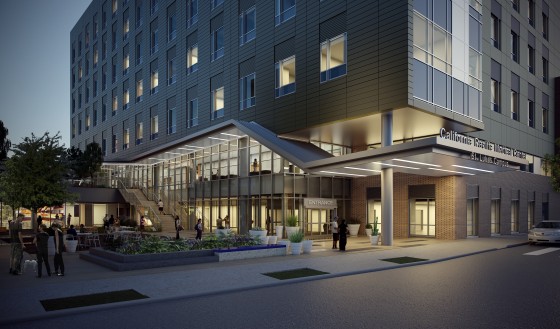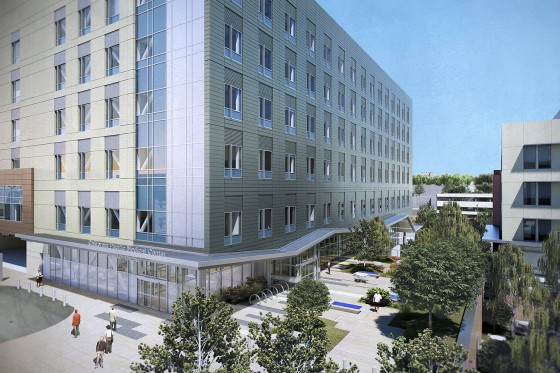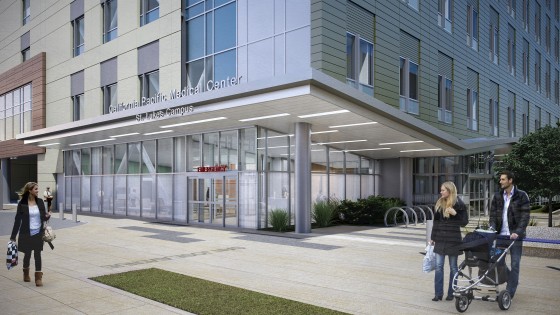 [All images via CPMC]