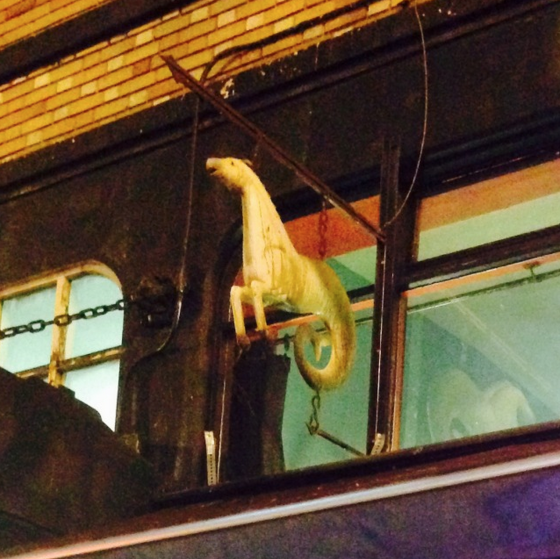 Capp Street Crap reports:
Fans of Dante's Weird Fish may have been surprised to see it open past its anticipated closing date at the end of 2014. Turns out, the pescetarian restaurant could stick around until early summer, and some of its dishes will live on at the bistro that's replacing it.
Irfan Yalçin bought Weird Fish near 18th and Mission streets and the restaurant space two doors down in October. He said he was struck by patrons' reaction to news of Weird Fish's closure so he got permission from former owner Peter Hood to incorporate some of its vegan dishes into his new venture.
AND, Hood says he'll try to resurrect WF for real some day! Read on for the details on that, as well as more info on the menu at the new place.