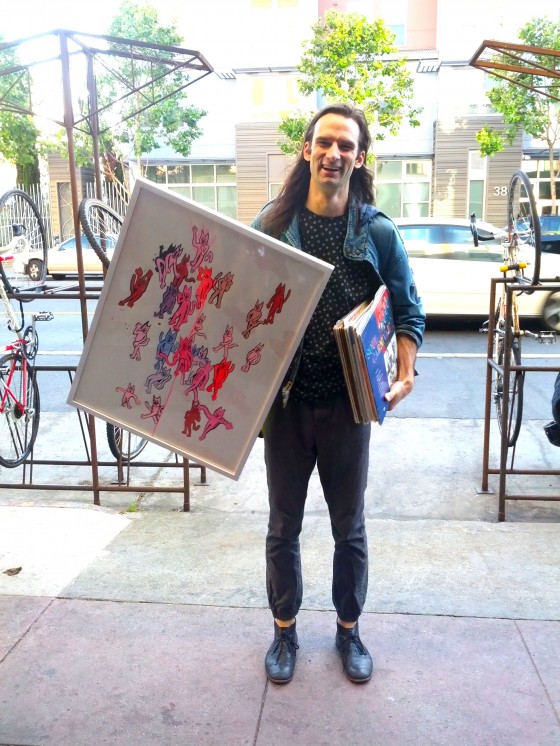 Happy birthday, Four Barrel! Here's the official word:
$1 drinks. Yep: All drinks are $1. In the past we've given them away for free, but this year we decided to do some good, and so we'll be donating the money from the $1 drink "sales" to our friends at the Robot Mata coffee cooperative in Ethiopia. The money raised will go toward school supplies, chairs, facility expansion and renovation, etc. Think of it as a forced donation to a rad cause.
Free Photo Booth. Glass Coat Photo Booth will be setting up their annual free photo booth from 12pm-4pm so that people can remember this day always and forever.
We're serving free Tartine cake promptly at 12pm. (It doesn't last long)
For the smaller kids, we'll have a mobile petting zoo set up in one of our parklet corrals from 12pm–3pm, courtesy of Little Explorers Mobile Petting Zoo.
Skylite Snowballs (fancy Baltimore sno-cones with hot marshmallow topping)

will

set up out front from 12pm-4pm.

Free ice cream scoops while they last, courtesy of our buddies at Humphry Slocombe.
For the bigger kids: free Street Fighter II and Big Buck Hunter arcade games all day.
[File photo of Primo outside Four Barrel via an old post about Primo's art]