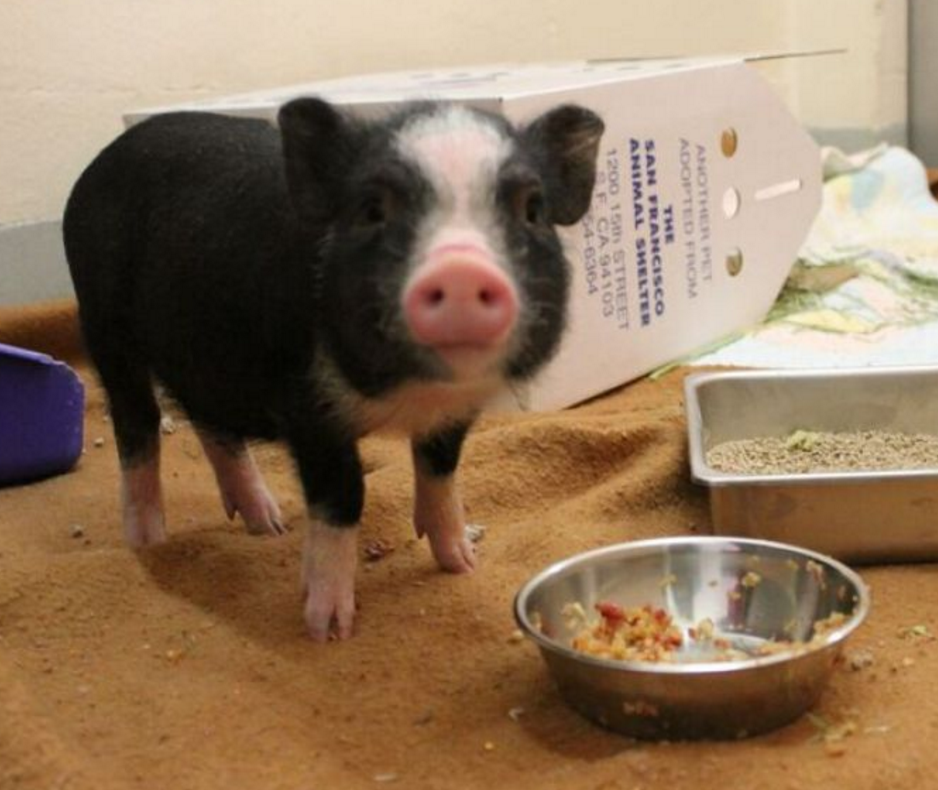 Earlier this month a wild pig terrorized some neighbors near Dolores Park. Well, we're happy to report the pig, whose name is Janice btw, is safe and sound and nowhere near the Mission.
SF Gate reports:
A little piggy has been adopted after she got loose and sent Good Samaritans on a hog hunt through San Francisco's Mission District this month.
Janice the wayward piglet's new home will be with Al Wolf, director of Sonoma County Reptile Rescue in Sebastopol, San Francisco Animal Care and Control announced Friday.
"We're gonna miss her," said Deb Campbell, a spokeswoman for San Francisco Animal Care and Control, the shelter where Janice has been staying. "She's so awesome. She's so cute."
The 10-pound porker led a group of people on a chase on Dolores Street on March 8, running under cars to evade her pursuers and prompting a police officer to block traffic in the area. Brother Damian of the Society of Saint Francis headed the pursuit.
"We had a three-block up-and-down and up-and-down chase," he said the day of Janice's capture.
Read on for more. (Thanks, Jess!)
Now please enjoy these other pig-related posts from over the years…