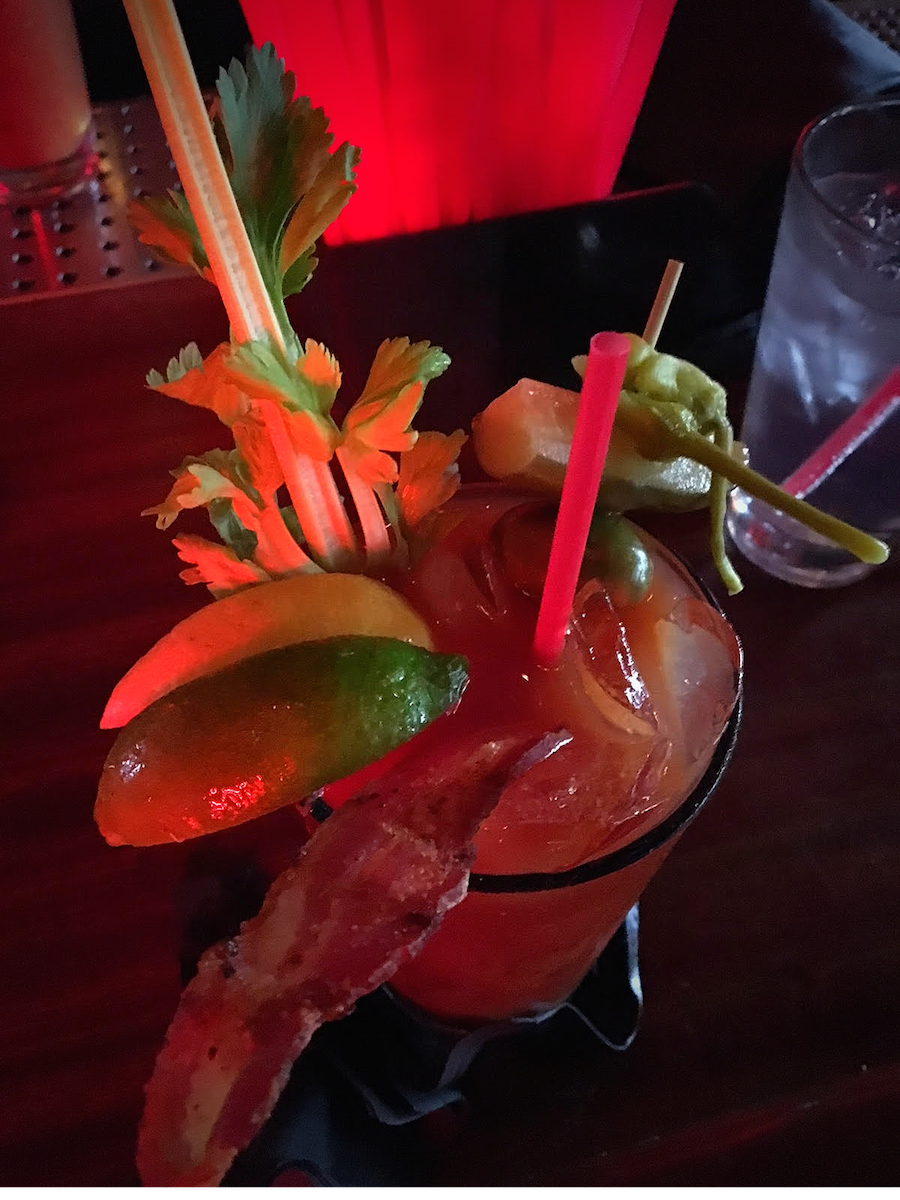 When your bar opens at the wee hour of 6am, one thing better be on point: a killer Bloody Mary. Pops Bar is proud to serve up a Bacon Bloody Mary for those of you seeking the ultimate hair of the dog remedy or to simply kick off your brunch with a nice buzz.  Last year Pops Bar was voted Best Bloody Mary in SFWEEKLY's Best of San Francisco.
Consider voting for Pops Bacon Bloody Mary again in the Best Bloody Mary category so we can keep our title!  VOTE NOW:
This week's entertainment line up at Pops Bar:
3/27/17 MONDAY 
Moto Monday
Moto Monday: Bikes, Booze, and Babes. Come talk shop and kick the Monday blues with our very own motobike loving bartender, Chelsea.
21+, No cover.
8pm-Close
3/28/17 TUESDAY
Trivia Tuesdays
Pops Quiz
$2 to play
8:30-10:30PM
Join us every Tuesday of the month and test your wits at Pops trivia night "POP's Quiz" where your brain may get stump on categories such as Pop's culture, Sports, Movies, Music and more, with little snippets of audio and visual effects too! So come on in for some good ole fashion competition and a night of drinking with the crew! It is a 2 dollar cover and winner gets the pot!! so tell friends and family because the more peeps the steeper the cash prize is!!
MUSIC THERAPY
Electro-Cumbia Breaks, Hip Hop, Nu Latin Beats
9PM-1:30am
No Cover
21 UP
3/30/17 THURSDAY
DJ YNG GMA
DJ YNG GMA
9pm-2am
Party/Politics
A mix of new, political and classic hip-hop and R&B.
No Cover, Donations to La Raza Centro Legal Accepted
3/31/17 FRIDAY 
Tell River
Happy Hour Entertainment with Tell River 6-9pm
The No Theme Super Dance Jam
with DJ Sonny Phono spinning your favorite dance jams
9pm-2am
No Cover
4/1/17 SATURDAY
The Kevin Conness Band
7-9pm
Soulful, Down-tempo, groove collective with
Kevin Conness – Guitar, Vox
Jason Braatz – Bass
Charlie Giesige – Drums
CHAMPAGNE CAMPAIGN
with DJs Sake One
A true veteran of the Bay Area hip hop and music scene, DJ Sake One is a born and raised renaissance man, known to doing anything from community projects to opening up for big acts such as Mos Def or Kanye West. Whether it's soulful lounge tracks or bass-filled remixes, his talent and musical palate does not discriminate.
9:00pm-1:30am
No Cover
21 UP
4/2/17 SUNDAY
SPILL THE WINE
CUMBIA * CHICANO ROCK * LATIN SOUL * BOOGALOO
DJs Vinnie Esparza, Guillermo & Slopoke
5PM-10PM
No Cover
21 UP
POPS BAR
2800 24th Street @ York
San Francisco, CA 94110