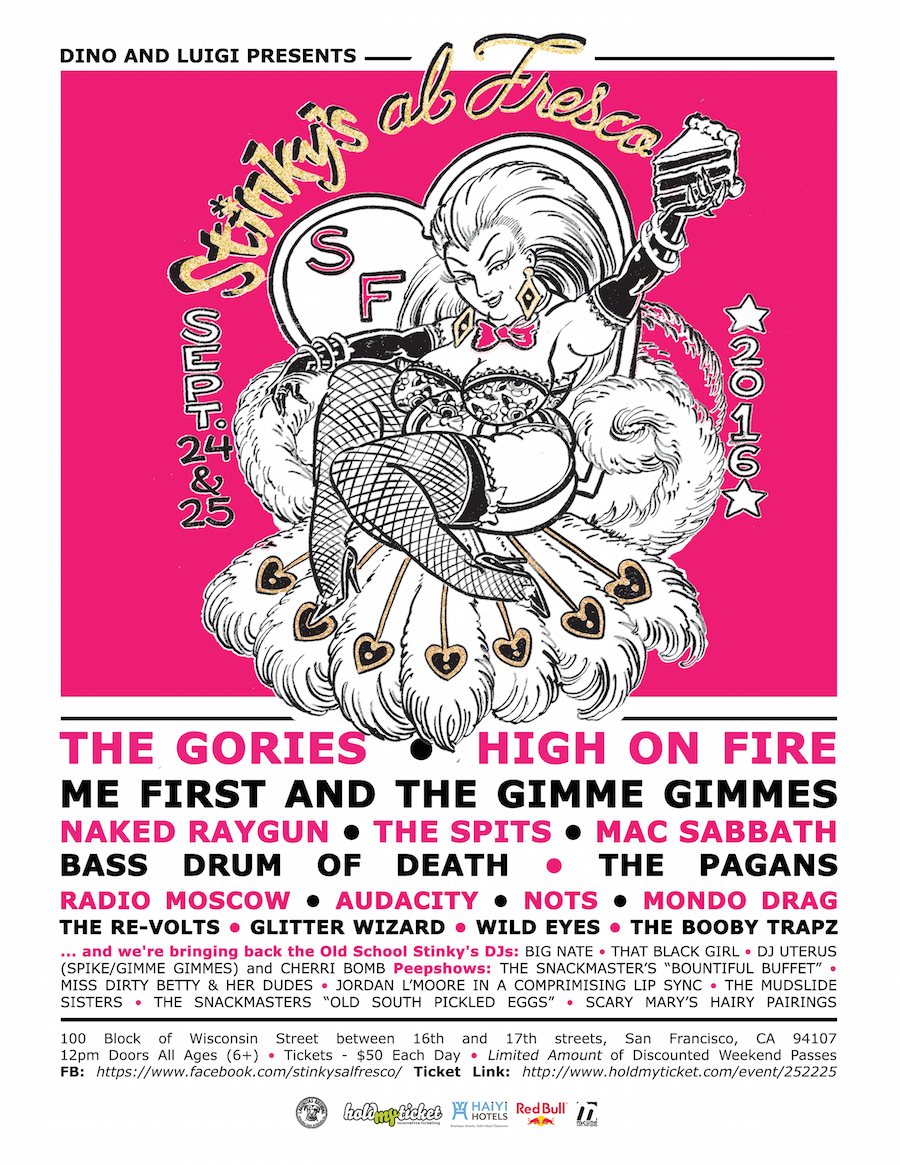 Here's something new! It's Stinky's al Fresco, a weekend-long block party just outside the Mission, starring some of the best rock 'n' roll bands ever! I mean, THE GORIES. (Your beloved Ty Segall masqueraded as them for Halloween in the Mission a few years back.)
Here's the Saturday lineup:
The Gories
Me First & The Gimme Gimmes
The Spits
Bass Drum of Death
The Pagans
NOTS
Audacity
The Booby Trapz
And Sunday:
HIGH ON FIRE
Naked Raygun
Mac Sabbath
Radio Moscow
Mondo Drag
Glitter Wizard
The Re-Volts
Wild Eyes
And a little bit about the Stinky's team:
From the debased and deviant heads that devised that shotgun-marriage of rock and sleaze called Stinky's Peepshow comes the next step in the evolution of live entertainment in San Francisco!

Naturally, the more evolved among you will select to attend Stinky's al Fresco, where you can expect to enjoy smutty back-room scenarios dreamt-up by our city's pervert avant-garde, and be smitten by the next generation of large & lovely go-go dancers as they shake their leg-meat to the jungle beat of rock n' roll, punk, and soul.
Saturday (and weekend-long) tickets here. Sunday tickets here. SEE YOU THERE