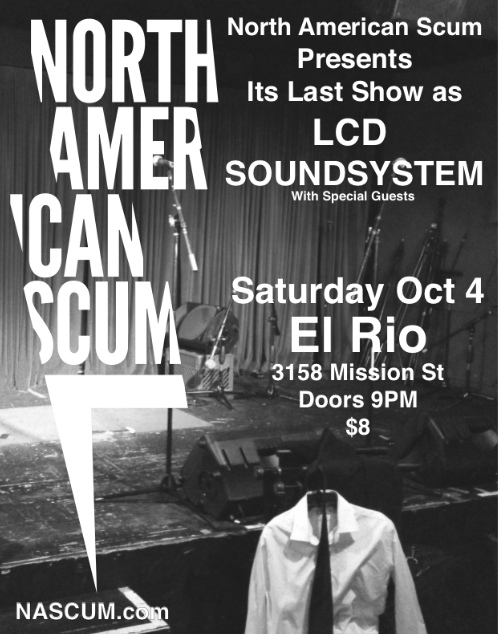 If you're anything like me, when you heard the news LCD Soundsystem was splitting up and playing one big final show at Madison Square Garden, you immediately booked a trip to New York and sat on Stubhub for hours trying to get tickets. And hopefully, like me, you didn't fall prey to scalpers and instead got tickets to a couple of the much more intimate second-, third-, fourth-, and fifth-to-last shows at Terminal 5. And then you had an awesome time seeing the band perform at its bittersweet peak.
And then, if you're still like me, you were waaaaay stoked to learn there was an LCD Soundsystem cover band operating in SF, and even stokeder to learn that they were actually really good. And finally, if you're like me, you got to relive the bummer all over again when North American Scum announced their final show, which is this weekend in the Mission.
But, they're still awesome, and El Rio is a helluva lot more intimate than MSG or Terminal 5. Let's party! Advance tickets are apparently going fast, and it's kind of a small room, so get yours (only $8) here!