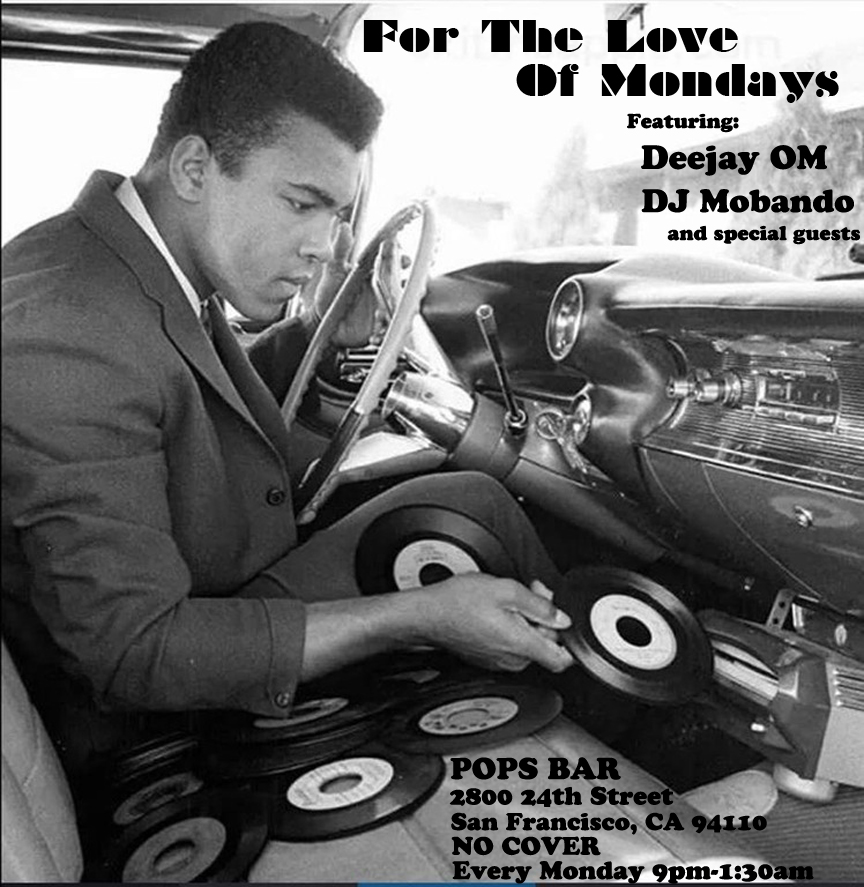 For the love of Mondays is a new special weekly party at Pops Bar brought to you by two of the bay areas most intrinsically in-the-groove folks, Nathan Ghio and Benezra Tergis aka DJ's Om and Mobando. Spinning a vast majority of wax spanning myriad genres and featuring a host of local guest DJs, this weekly event seeks to bring new light to the darkness that is associated with the first day of the official work week.  It the start of work week for some but also the Saturday or Sunday of many of us.  So expect a mix that's extra vibey and always listeners choice.
About your DJs:
DJ Mobando is a 3rd generation San Francisco native who comes from a large and music family. He began playing professional piano at the age of 12 and has continued to play music ranging from Salsa, Reggae, Funk and Balkan music in various groups.  He has been DJ ing for about 6 years, and loves to share music from his extensive record library.
DJ Om is a native of Berkeley CA, and is likely the most knowledgeable 45 collector you will ever come across. He loves to put the needle to the groove, and excels at finding that super jam that you always wish you could hear but never knew existed.  Expect a heavy dose of musical education in his sets.
Bring your dancing shoes!
Check out this week's full entertainment line up at Pops Bar: