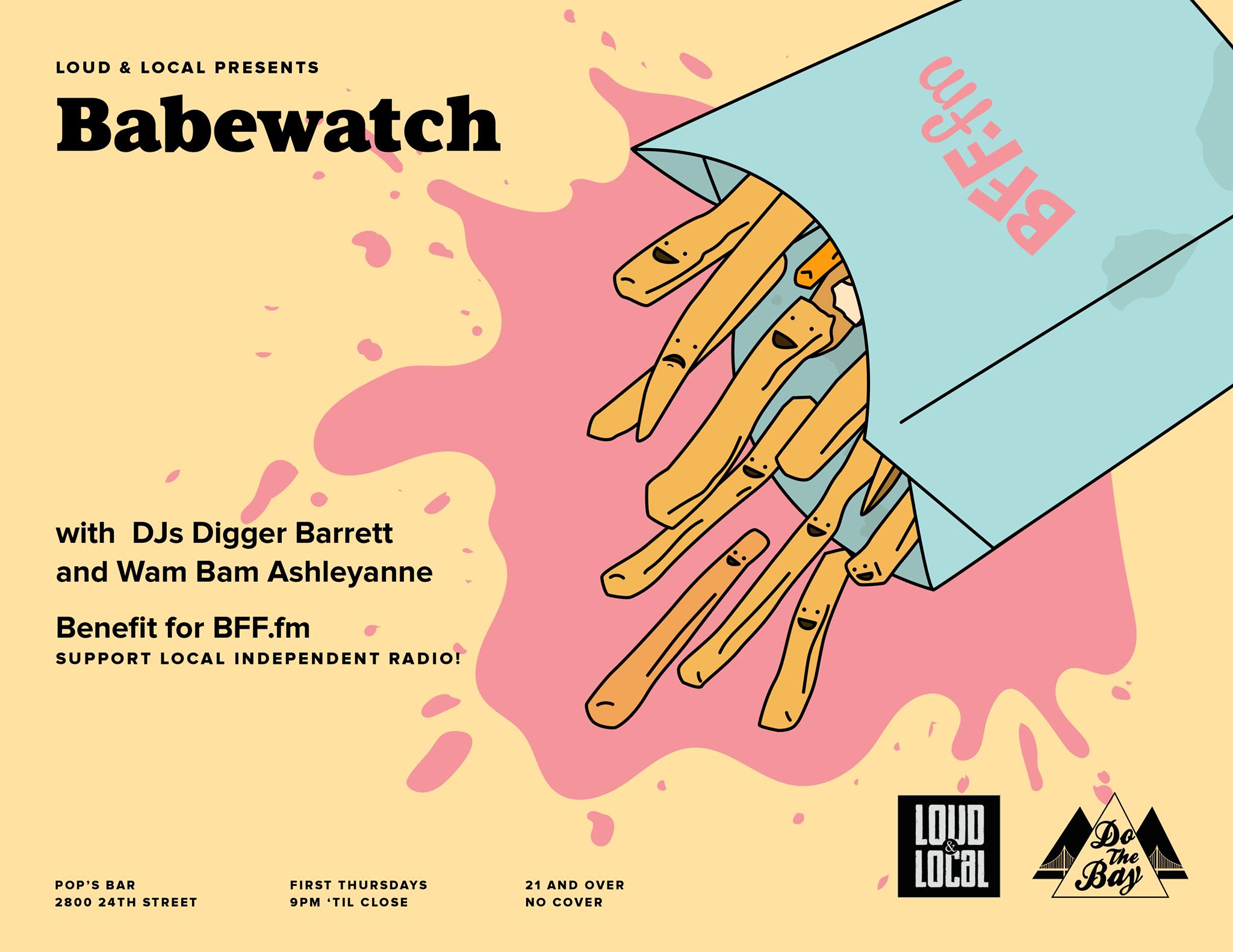 LOUD & LOCAL is a weekly show on BFF.fm that highlights the best bands from the Bay Area…and now it's also a rad monthly event! On the first Thursday of the month LOUD & Local presents a bar night to benefit BFF.fm, featuring awesome live bands and guest DJs at Pops Bar. This Thursday Loud and Local features:
Babewatch- energetic, almost spooky psych rock
DJ Digger Barrett- hot licks and dank riffs from yesterday and today
DJ Wam Bam Ashleyanne Krigbaum- rare soul tracks from from the 1960's: from girl groups, to R&B, to Northern Soul, and feel-good classic soul — all on original 45RPM vinyl.
Come out to Pops and support local music!
Check out this week's full entertainment line up at Pops Bar: