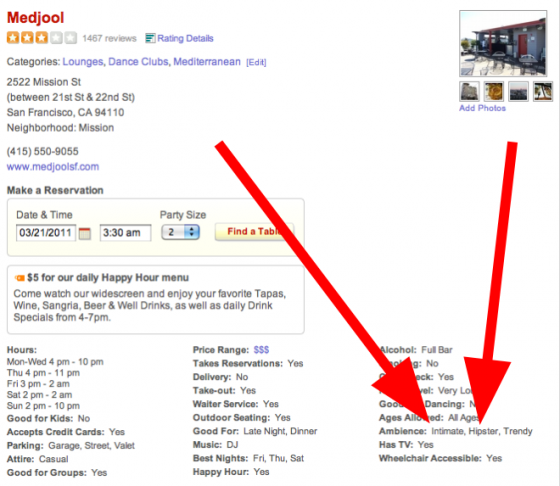 The listing doesn't seem to want to post the real name, defaulting to "Landmark Nightclub/Restaurant & Hostel," but looks like Medjool bar is for sale.
For a cool $7.25 million, it could be yours to do as you please. Maybe you could help it fulfill it's Yelp destiny as an "intimate" "hipster" bar by putting in some old couches from Cloyne Court, serving Hamm's, and having an in-house rare 45s soul DJ. Or you can continue it's tradition of being the only spot with a rooftop bar and the butt of everyone's transplant Marina douchebag jokes, despite never actually having been there (guilty, here!).
The owner, Gus Murad, also recently put the neighboring Giant Value dollar-and-up-store up for sale, but is hanging on to the New Mission Theater for now. Is this the end of an empire?
[via CurbedSF]