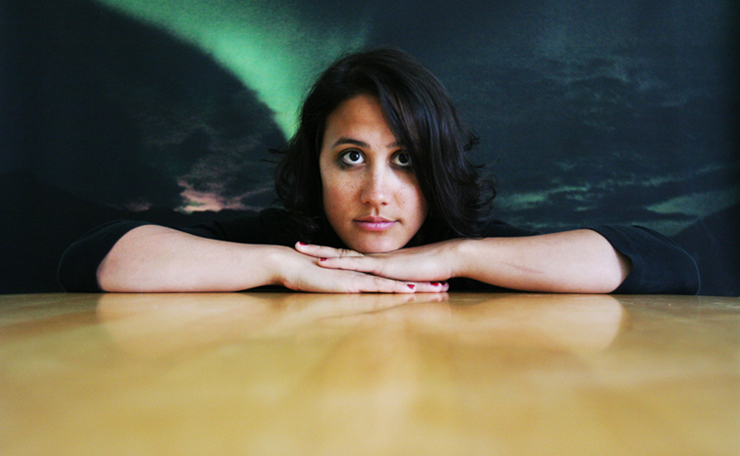 I know you've been dying to check out the new Viracocha space. Well here's your chance: Megan Keely and her band are having a CD release show  there this weekend, Saturday Oct 23.
Every time I hear Megan Keely, I remember that she has one of the most beautiful folk songwriter voices in San Francisco. She also plays a mean ukulele and kazoo. I first saw her at an Amnesia open mic and quickly saw that she totally out-classed the other performers. Of course, the other "performers" were weird spoken word artists, guys who just figured out how to play "Under the Bridge" on guitar, and shockingly bad insult comics. But still.
Meg got her start at the ever-popular open mic at Hotel Utah. She quickly caught a lot of folks attention and starting doing her own regular gig at Amnesia. Her delightful dad and bro are also in her band. I have no idea how they make that work. I couldn't even play Legos with my brother for 20 minutes without kicking him in the nose.
Here's the latest from her record, a tune called "Anymore":
The album is called "Acorn Collection" and Megan made acorn necklaces for the first 60 lucky buyers. I guarantee it's the best acorn related purchase you'll make this year.
The show is at Viracocha on Valencia and 21st. It starts at 8pm and there's a $10 suggested donation. Mission Mission favorites, and also recent CD releasers, Gaucho will also be playing!
If you miss the show, you can also grab it in CD or digital at her bandcamp page.