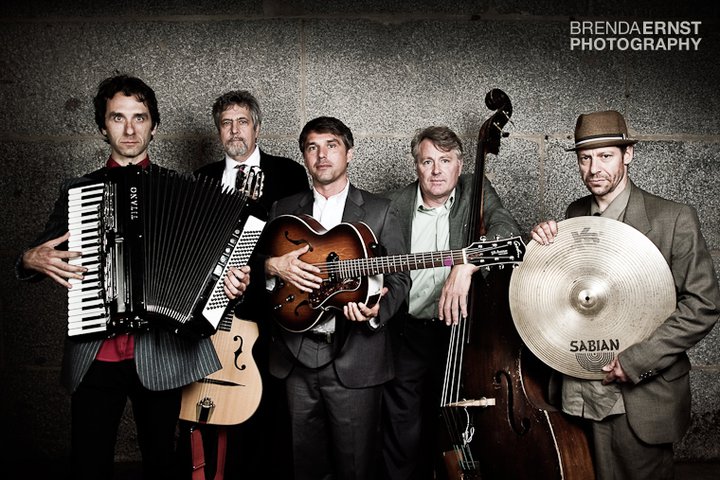 Traditional jazz outfit Gaucho has been holding down the Wednesday 8-10pm slot at Amnesia for over 7 years. That has got to be one of the longest-running gigs in the Mission, right? Their new album "Pearl" was released today by the Mission's own Porto Franco Records.
The record was recorded in Amnesia early this year while the bar was closed during the day. I was fortunate enough to sit in on those sessions while munching on my first ever Rhea's sandwiches and it was a real treat. "Pearl" is almost entirely original compositions by guitarist and band leader Dave Ricketts that feel right at home with classic trad jazz standards.
A few songs feature vocalist Tamar Korn who they met last year on tour in NYC. Her amazing falsetto voice makes me feel like I've travelled back to a time where "dudes" where "fellas" and "fixies" were "penny-farthings". Here she is singing a song about Dave's cat:
You buy the record (CD or download) and check out some free tracks at Gaucho's web site.
[photo by Brenda Ernst]