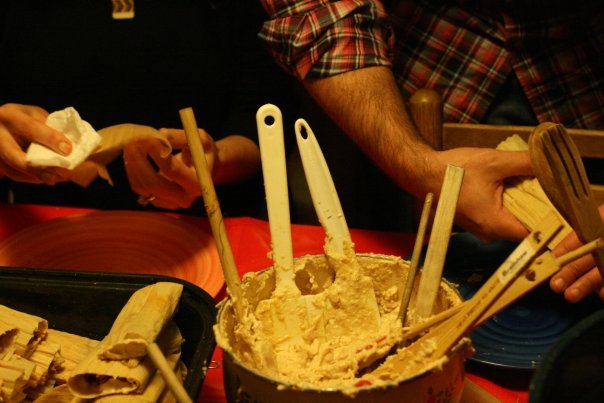 Tamale Day went down when I was -OTS, sadly.  Looked like a KILLER TIME.
Tamale day is a strong believer in segregation and prejudice.  But rather than using this as hate, we use them as tools. You see white people have fucked up tamale day more than enough times. As a result we've had to enact some rules. Now I understand some people think this is "wrong" but to those people I say fuck you, white people ruin all our shit anyways and Tamale Day is about BROWN PRIDE! We don't fuck with that vegan train of sucks, rolled tacos, white ass rice, or mango chutneys or whatever weak ass bullshit these cornball motherfuckers want to introduce.

The number one crime whites have commited at Tamale Day was touching the fucking steamer. One year a bunch of my hungry friends kept on checking the steamer. The problem with this is that the steam then escapes and condensates on the lid. The water drips on the tamales below which have dropped in temperature so that it takes longer to cook soggy tamales. After that year the coalition of the brown enacted a no white people allowed to touch the steamer initiative.