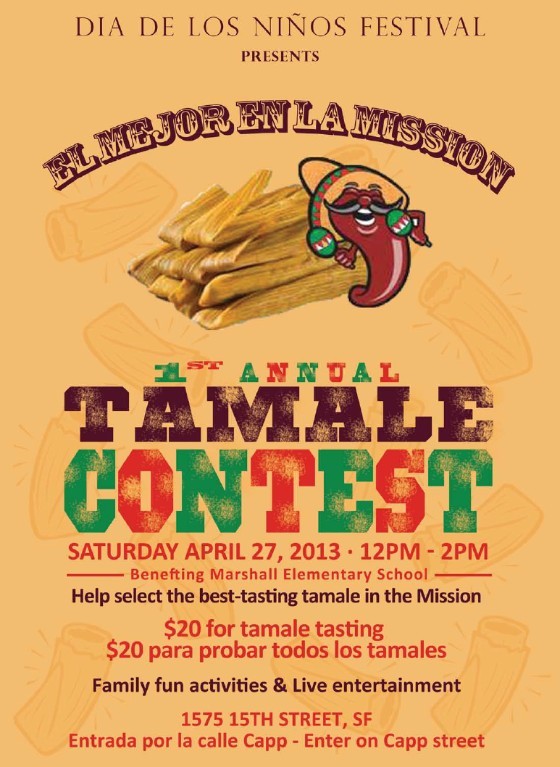 Well, this sounds pretty delicious:
1st Annual Best Tamale Contest

Help us find the best tamale in the Mission, and help Marshall Elementary School at the same time!

Marshall Elementary School is hosting the first annual Día de los Niños Tamale Contest. For $20, you get to sample the full variety of tamales offered by our Mission-based tamale chefs – the parents of Marshall Elementary School students and our Mission neighbors – all while enjoying the live entertainment and festivities.

The chef judged as creating the best tamale receives $500. The rest of the money will help the Marshall Elementary PTA fund areas that are not covered in the school budget, to include (but not limited to) technology for the classrooms, science-based field trips in support of the school's innovative Oceans Month program, and funding for organized team games and peer leadership during outdoor play.

The tamale tasting takes place from noon to 2pm on Saturday, April 27th at Marshall Elementary – 1575 15th Street, San Francisco (enter on Capp Street). For more information and to purchase advance tickets, visit besttamalesf.org.