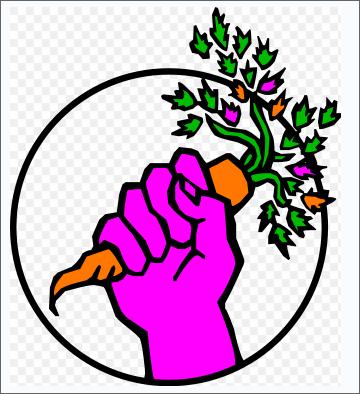 You guys remember Food Not Bombs, right?  They were those folks who were always getting kicked out of People's Park or arrested for feeding homeless people.  You know, domestic terrorism or some shit like that.
Well, now you can experience all that edgy activism yourself without having to listen to a Fifteen album because Mission Street Food is hosting Vegan Night for Food Not Bombs at the usual spot, Lung Shan Restaurant at 2234 Mission.  Everything is between $5-9.  Leave your cynicism at the door for an evening!  PS.  I think they are still taking donations . . .
Some Highlights:

cassava fritters and panisse cakes with guacamole – $8
roasted kale, king trumpet, fried nagaimo, braised cashews, shallot soubise – $9
black garlic stuffed tofu, beluga lentils, wild arugula, preserved lemon – $8.5
Oh, and for a little extra credit, be sure to check out the Cometbus art exhibit at 1-2-3-4 Go! Records in Oakland.  Nobody does art with a Xerox machine that was kicked down three flights of stairs better!