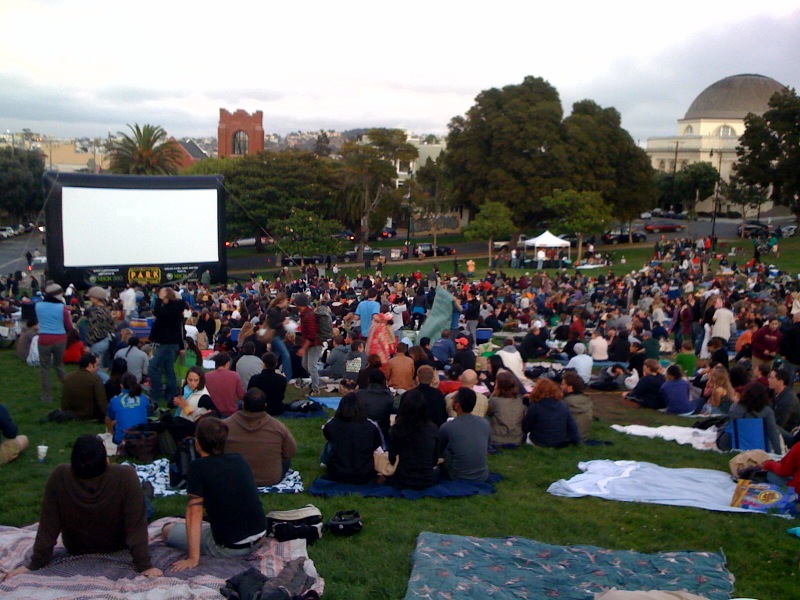 It's that time of the year again when the masses of SF guerrilla cinema seekers pile on the layers and huddle around their thermos of Blue Bottle and Jameson, jockeying for the best blanket spot from which to watch free classic flicks.
Hoping to capture the magic of last year's (or was it two years ago?) season opener featuring classic underdog Daniel Larusso overcoming the meanness of those bad boys from Cobra Kai, Dolores Park Movie Night is starting off the season with another timeless 80′s hit about a kid you want to root for.  I'll give you a hint: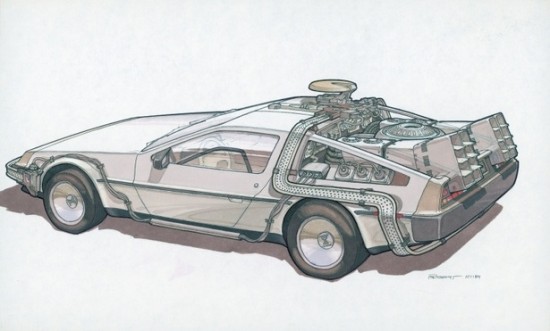 [Delorean concept art from Slashfilm]
It's only natural that we witness Marty McFly showing both Biff and the Space Time Continuum who's boss. Throw in a healthy dose of "Great Scott!" and you've got yourself a fantastic plan for a cheap date.
Also, these nights are put on DIY style by people who care about good movies.  Be a dear and kick them down a few bucks so they can keep this awesome tradition alive.  So far, we've seen Annie Hall, Pretty in Pink, and the Breakfast Club, all of which were excellent.  Any hope for a Repo Man screening this year?
UPDATE!!! Commenter MrEricSir clued us in to the fact that Film Night in the Park (pictured above) is a corporately sponsored event while DOLORES PARK MOVIE NIGHT is the DIY fest I meant to refer to.  Wow, I'm all mixed up now!