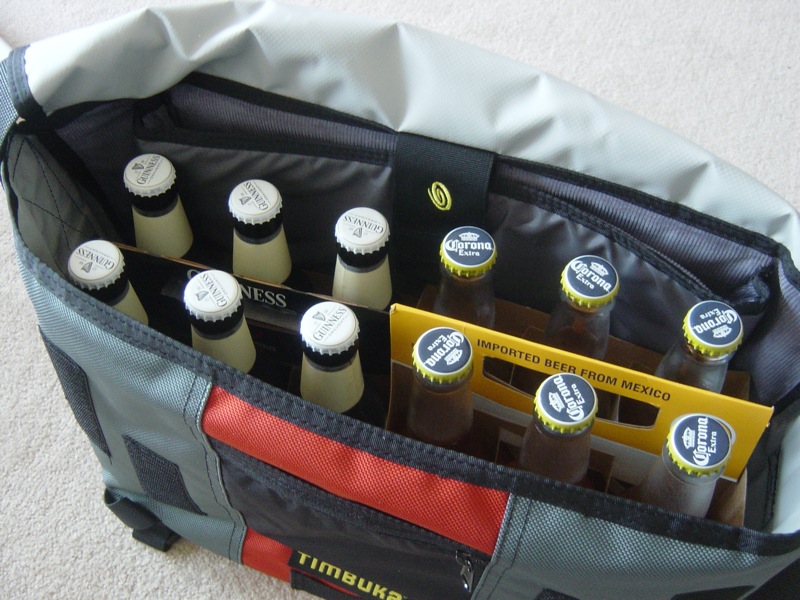 In honor of Bike To Work Day, Timbuk2 is hosting a party tomorrow at their new mission digs (583 Shotwell at 20th). There will be free food, music, and a brand of beer that may or may not have won a blue ribbon in 1893. And who knows, if you ask nice and sign a waiver, they might let you ride the Death Trap mutant bicycle. Staff will be on hand to repair bags if you got 'em, too. The event goes from "5pm 'til you leave," so be sure to bring a sleeping bag (don't really do that).
For your commute home, they will also be hosting an Energizer Station at Mission playground on 19th and Valencia with drinks and snacks, from 5-7pm. More info here.
Allan and I got to tour the facilities last week and had a swell time. I was really impressed that Timbuk2 head honcho Mike bikes to work at least 3 times a week. "Big deal", you say. Well, he does it from Novato which is 38 miles each way. This month, he's doing it every day. I hope his office has in-house showers.