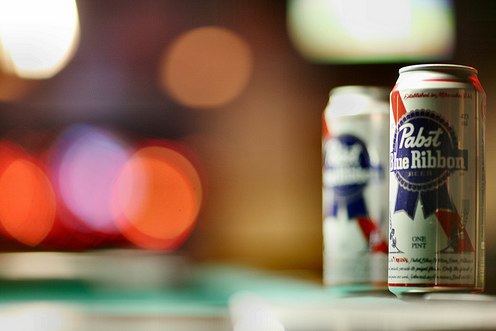 At Bender's current market prices, anyway. Consumerist reports that Pabst was recently bought for $250 million.
The reported buyer of the brewer — the #5 suds supplier in the U.S. — is C. Dean Metropoulos, who has made his name managing big-time brands like Bumble Bee Tuna, Vlasic Pickles, Chef Boyardee, Duncan Hines and Ghirardelli Chocolates.
I can't wait to see the sample recipes that will start showing up on the boxes!
[Thanks Kat Malinowska, photo by Jai Yung]
Previously: