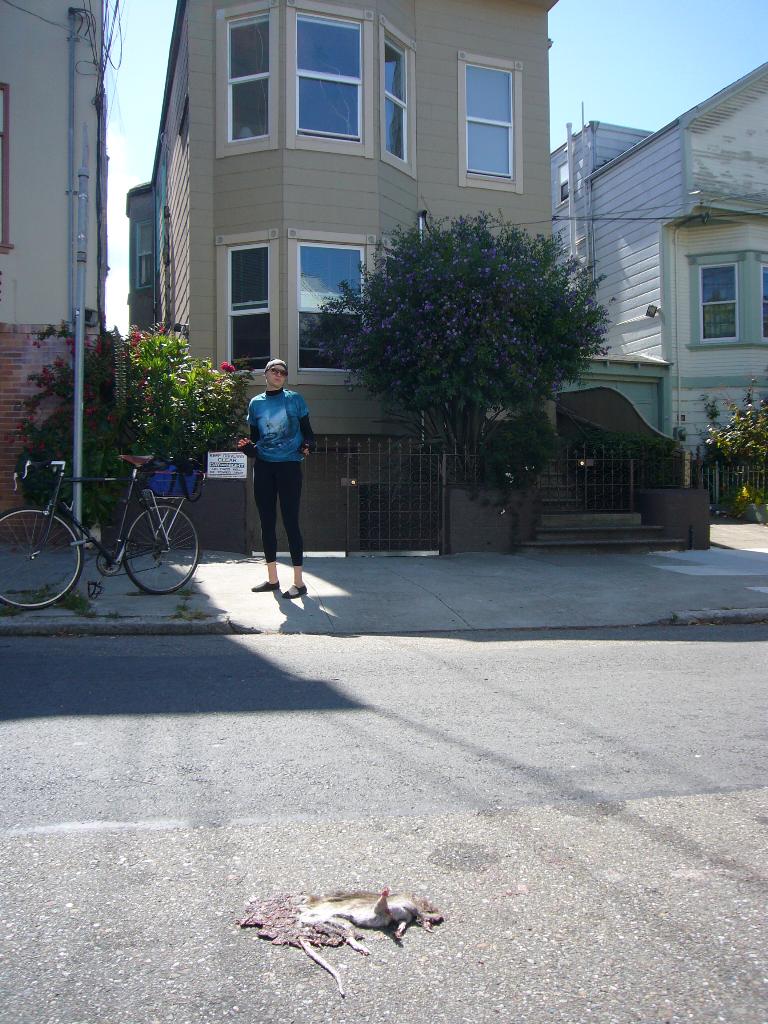 I found myself mesmerized by the smushed rat my friend Heather pointed out in front of my house.  I think it's the way he's managed to say goodbye to the world with his one final act.  See you later, little guy.
At the risk of moving up several notches on the vegansaurus death list, more (close-up) photos of the poor little dude after the jump . . .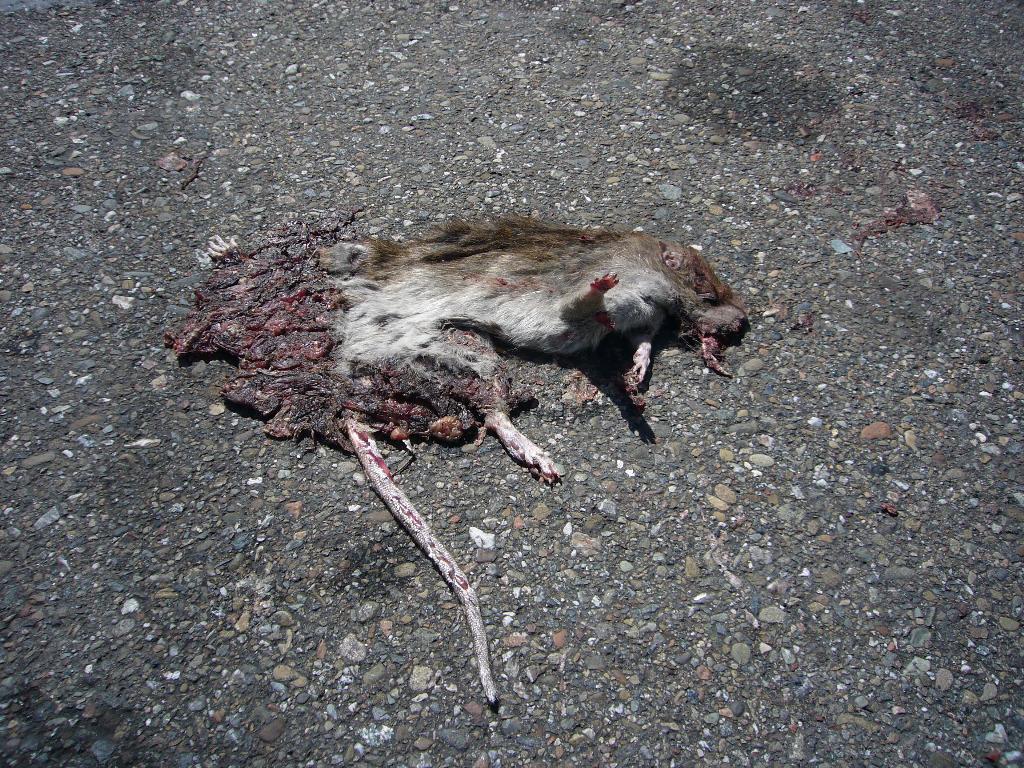 Sorry about this post, folks.