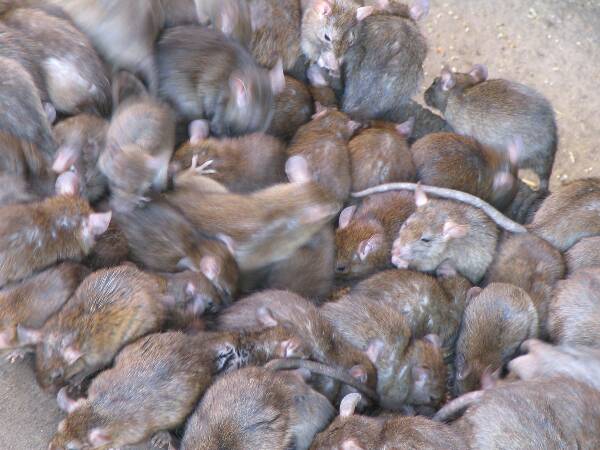 Mission Local published a provocative article today suggesting that the 24th street corridor from Valencia to Potrero has a severe rat infestation on its hands, as three of its restaurants have been forced by the City to temporarily close due to vermin.  Super China Fun, purveyor of the questionable strategy of pricing food by the scoop, was one of the victims and will soon be replaced by a new Thai place, Chilli Cha Cha.  This has prompted some to ask the question of whether restaurants should be required to reveal that they have been shut down in the past for health violations.
It's a tricky issue:  diners should have some sense of security that the food they are eating hasn't been contaminated, but owners probably also shouldn't be forced to wear a scarlet letter for the rest of their business lives if they've resolved the problem.  Rats are definitely an issue in the Mission, as they've contributed to the prolonged closure of one of our favorite margarita pitcher-slinging spots, La Rondalla (20th and Valencia), where it used to feel like it was Feliz Navidad everyday.  Similarly, local blogger Generic left his apartment in the Tokyo Go Go building because he was tired of an unending rodent infestation, and that was way over on 16th.
What about the rest of us?  Tell us, residents of the Mission:  Are you menaced by rats?  Are they IN UR HAUS, eatin ur granola?  Do you think anything should be done about it (can anything be done?), or is this just life in the Mission?
UPDATE!!!! Clever insight by commenter Elina:
The stupid landlords need to start allowing tenants to have pets. No rats or cock roaches in apartment with cats and dogs.
 Is it just that easy???
[Photo]