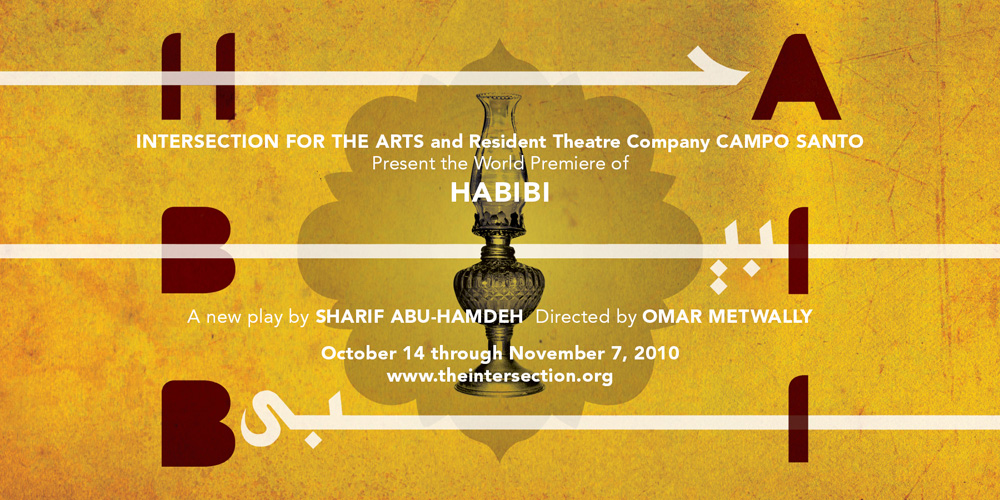 Fellow theatre enthusiast Katie Cruz and I recently attended a press showing of Intersection for the Arts and Campo Santo's newest play, Habibi, running now through November 7th. Both of us are big theatre people (you can tell by the way I spell "theatre"!) and would love to encourage more people our age (70 and under) to actually go see live performances. In the Bay Area we have all kinds of great companies and houses, including Intersection, ACT, Shotgun Players, Berkeley Rep, etc.
To begin reviewing plays, Katie and I had to come up with our rating system. First we came up with a lot of funny jokes that weren't actually that funny and not very useful, then we came up with a system (shown below) that rates plays on a five part scale.

Hopefully that's helpful. Anyway, on to our reviews:
KT's Play Review: 'Habibi'
Thoughts:
I think that Campo Santo is one of the most innovative, brave, and diverse theater companies that I have been to in the Bay Area. I very much respect the risks they take on emerging artists and new works. This is a company that brings you very relevant and raw pieces of theatre that incorporates poetry, film, music, dance and beat-boxing, often in one show (I have a slight crush on Campo Santo, I'm not going to lie) They are also very accessible, with tickets sold on a sliding scale of $15-$25 and every Thursday is a Pay-What-You-Can night. You can check out their new play "Habibi" a drama by Sharif Abu-Hamdeh now until November 7th at Intersection for the Arts, 446 Valencia Street.
Feelings:
I feel that the play is an interesting take on the Palestinian immigrant story, giving us the perspectives of three different generations of Palestinian Americans and their struggles with family and assimilation. The staging, however, was a constant issue for me, and distracted me from really getting into the story. It started off messy and a little disorienting, with the character Nadia giving the audience a sort of lecture on art while at the same time behind her the other two characters are doing some sort of busy work in their apartment. There were just many inconsistencies with the directorial choices particularly with how the characters would break the fourth wall, which was a wall that was broken quite a lot.
& Emotions:
None. I was not moved. Interested, slightly, but not moved.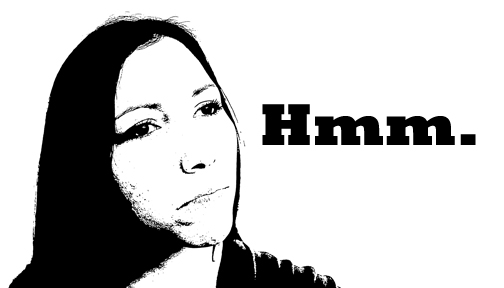 Ariel's Play Review: 'Habibi'
I'm always interested to see the works that Intersection and Campo Santo present. I think they tell really interesting stories that can feel very intimate and personal, specific, while reflecting on all of our larger community. This play tells a story of a family coming to this country, (from Palestine) and the different ways that it affects the different generations of immigrants. It's a story worth telling, most of us have a version of this kind of story in our family, which makes it relatable, but also a little hard to distinguish.
The play kept my interest all the way through, but the tension was built unevenly. The Palestinian father and Americanized son repeatedly butt heads and make up in a way that feels repetitive. The ways that the father clings to the connections to his homeland, as well as the ways that the son takes his American advantages for granted seem true enough, but feel uninspired. Though there are definitely elements that really interested me, like the characters' conversations being repeatedly cut short by the father's alarm clock telling him that it's time to leave for work. As soon as they start to get close to a new place of understanding with each other the inevitable alarm, unassuming and indifferent, brings everything to a halt. I thought that was a great way to say a lot about the way the family exists in their adopted country.
Each of the three actors have at least a couple of really strong moments, especially the father, played by Paul Santiago. Each of them also had a couple moments that seemed forced and overstated, though, making it hard for me to really be invested in their arcs.
I was interested, and the play inspired a long discussion. I appreciate the story, but I don't feel like it had the emotional impact that it could have.