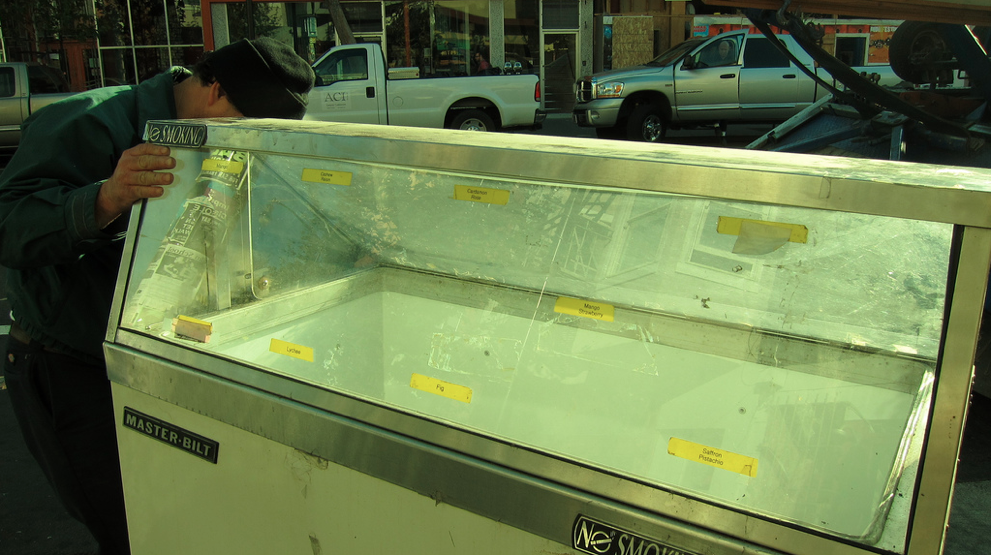 Flickr user mexist managed to capture the last of Bombay Ice Creamery's refrigerators being carted out onto the street:
Bombay Ice Creamery had to shut its doors due to a couple health violations, but I suspect there are other interests involved since they had such prime real estate. We'll miss that delicious Kulfi.
So long, Bombay.
Previously:
Puerto Allegre Expanding Into Bombay?