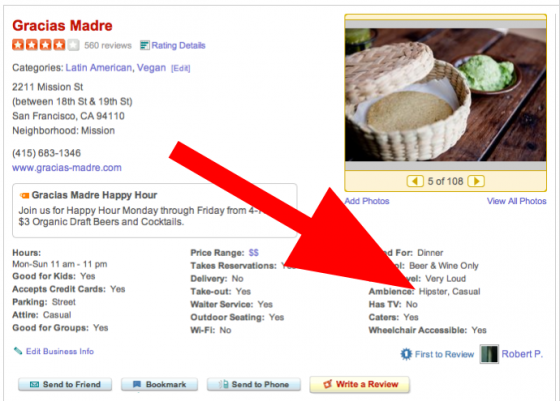 Reader Tina spotted this the other day and mentioned it in a comment thread. Reader JR just happens to be the the programmer who implemented the feature, and informed us all that it's been in use since late February.
It's not a clickable value, so I can't seem to get a list of all the spots in town with hipster ambiences, and JR didn't return my email, so, readers, Yelpers, what beloved spots around town besides Gracias Madre have been designated "Hipster"?
And what with the hipster backlash becoming more and more violent, do businesses really want to be associated with the dirty word? Maybe it's a revenue play. I bet local businesses will pay through the nose to have the "Hipster" tag removed.