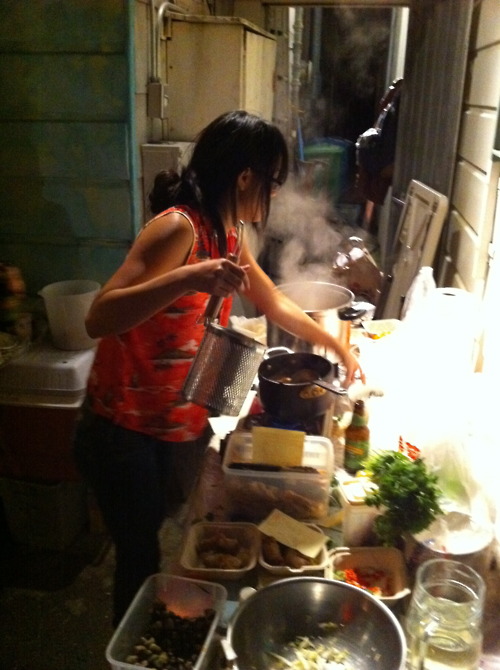 That's right.  Snail pho, along with a few other Vietnamese street food delectables at the latest pop up occurrence of Rice, Paper, Scissors, happening at 6pm tonight until they run out (it always does) at 20th and Shotwell!  Check out this ambitious menu:
Thousand Year Old Egg with Pickled Shallots and Silken Tofu
Water Fern Cake
Imperial Rolls
Snail Pho with a Tomato Broth
Green Papaya Salad with Duck Confit - veggie option w/ fried tofu -
Handmade Pate and Charcuterie Banh Mi
Mung Bean Sticky Rice
Coconut Sorbet with Black Sesame Powder
Seriously.  Follow this delightful duo on twitter so you know when the next one pops up!
Perhaps Vic, just back from Vietnam, will be able to tell us just how authentic it is!
[Photo by PizzaHacker]