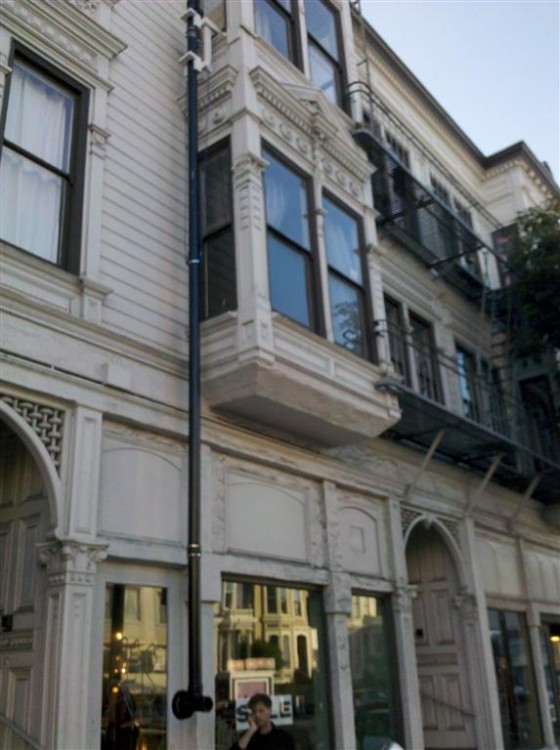 All has been quiet at this mysterious apartment on Valencia at Liberty since their botched escape attempt, so naturally I was intrigued as to what this latest piece of gadgetry might be.  If you're too lazy to walk by yourself, there's a few closer looks after the jump: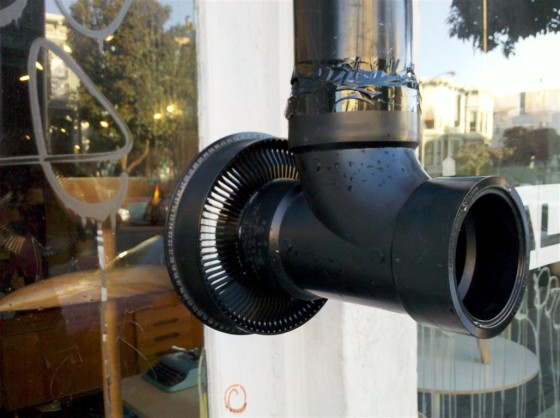 There's some wide plastic tubing that leads all the way up to the apartment above where it appears to be connected to the living room.  At street level, there's this old slide show contraption and some curious lighting inside, but sadly no motion pictures.  I yelled into the tube in hopes that my voice would be transmitted upstairs and the device would be activated, but nothing happened, so as of press time we're still clueless.
What is it?  A seizure inducer?  Hypnosis transmitter?  Perhaps some knowledgeable street detective can fill us in on this mystery!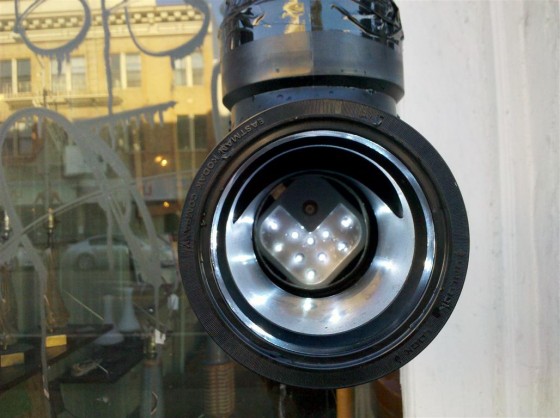 The Plot Thickens: Our pal Julius points out an interesting feature that we seem to have missed!  A sidewalk diagram beneath this curiosity that shows you where to stand:
Previously: