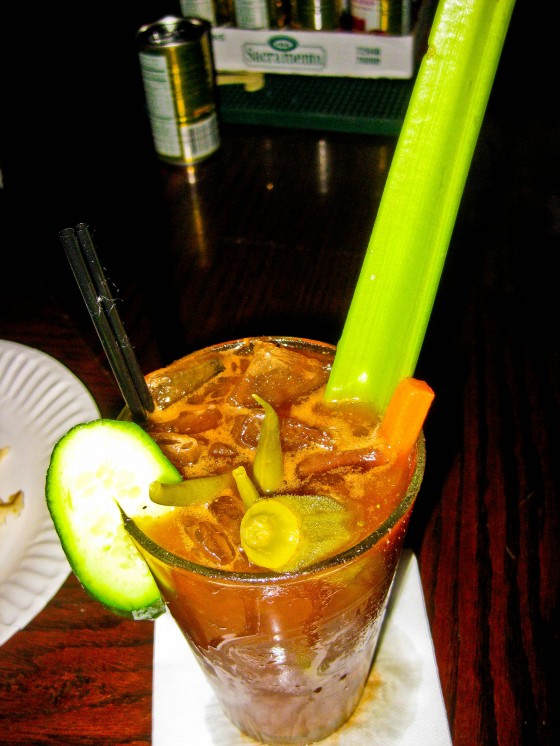 Our first stop on the Sunday edition of the Bloody Marython, Thieves Tavern welcomed us with open arms, waffles, and enough bloody marys to sink a ship. Our bartender, J Beaman, hooked it up with the house specialty: a bloody complete with okra, celery, pickled carrots, green beans and a cucumber. As if that wasn't enough, you had the option of making your bloody vegan if you asked nicely. In addition to the smooth Mary's, complimentary waffles were being made right at the bar, just in case you were doubting your morning decision of purely drinking your lunch.
To make it interesting, towards the end of our stint at Thieves, barkeep J threw down the gauntlet and offered $1 shots of Jameson for five minutes only — that guy definitely knows how to get a crawl started on the right foot.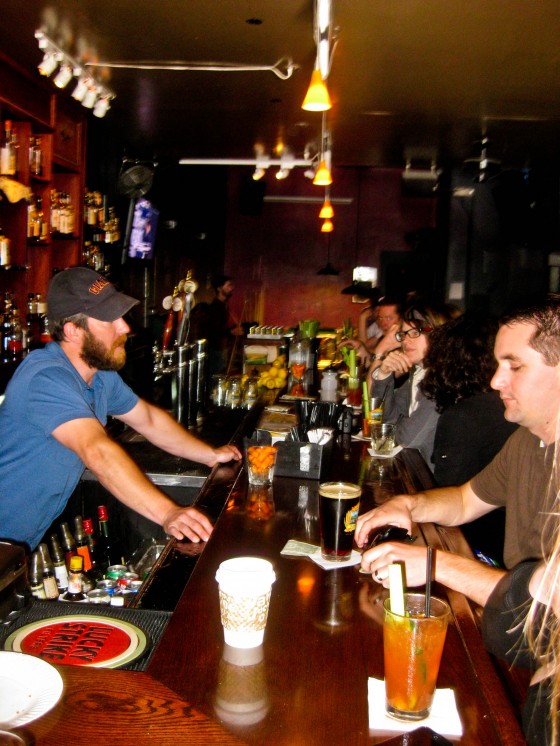 Rows and rows of delicious Bloody Marys.