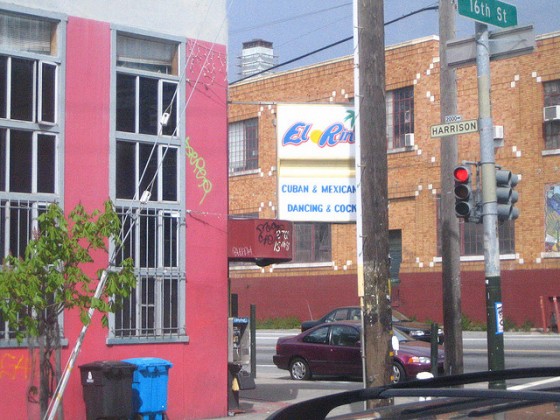 It's part of the Thieves/Blind Cat empire, and will feature fancy but affordable bar food by Chez Spencer. Unfortunately, there won't be live music like at the space's previous incarnation, El Rincon, but presumably there will still be dancing and cock (see photo).
Uptown Almanac has a Q&A with one of the owners:
Q: Is it going to be more of a dive like the other Thieves bars or a bit nicer?  I ask because the menu is a little more pricey than other neighborhood bar and grills (namely Bender's, Gestalt, Zeitgeist, former Ace Cafe)…
A: yes and no. the daily specials are more but the everyday food is all under $10 bucks and we want to keep it that way. What we really want is a place where you can get good food and get loose and act like a fool (the good kind of fool). Like, what's the difference between a dive bar and a neighborhood bar? Clean bathrooms and napkins on the table. I really want to go to a bar where i can get a $6 plate of grilled asparagus and get drunk and have a spontaneous dance party to The Pointer Sisters. That's what we're going for.
Whoa. I usually like to have spontaneous dance parties to the Pointer Sisters at the Silver Crest, but Dear Mom will be much closer to home. Can't wait!
Read on for menu details, capacity details, pool/pinball plans and more.
Oh and follow Dear Mom on Facebook for updates.
[Photo by Rick Audet]