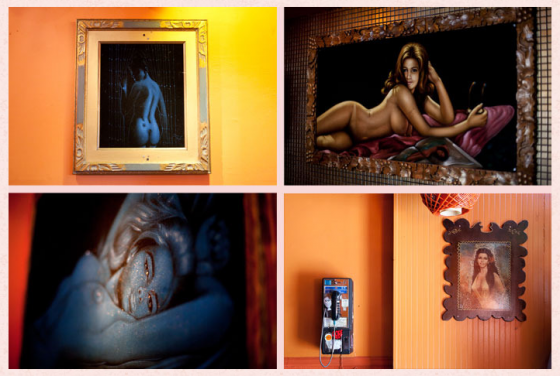 The Bold Italic's Margo Moritz reports:
Art enthusiasts have plenty of options for checking out the latest gallery exhibitions in San Francisco, but it's in our local dive bars where we can see how our street culture permeates the art scene. The unique collections gracing the walls of our watering holes live with us in the debaucherous underbelly of the night and often reveal the bar owner's secret obsessions.
As I looked around for the best dive bar art in town, I was struck most by the compelling and accessible stories behind the work on display. These aren't just decorative wall hangings and sculptures, they have lives of their own. In every place I visited, there was an owner, bartender, or devoted regular willing to pass on their tales about the artwork surrounding us. San Franciscans are obsessed with good stories about one-of-a-kind finds and are usually happy to share them with you over a beer.
Read on for lots more naked babes (and other art pieces too) and the stories behind 'em.