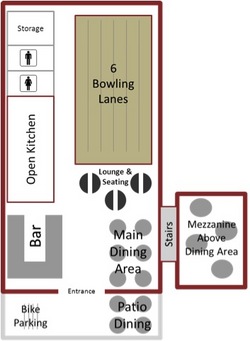 It looks like the future of the Mission Bowling Club is in jeopardy, thanks to $44,000 in "special fees" which San Francisco is imposing on Sommer Peterson, the gal responsible for the project (which, we'll remind you, includes bringing back the Mission Burger). So what exactly constitutes a "special fee"? The Examiner breaks it down:
The Planning Department is imposing extra "impact fees" on Peterson because officials say she's converting a warehouse — which is zoned as light industrial — to entertainment use. As part of major rezoning in 2008 of The City's eastern neighborhoods, including the site of the warehouse, an impact fee was established to help pay for community benefits such as parks or road repairs. Impact fees account for about half of Peterson's $44,000 tab; the other half is for a Muni transit fee, which has been on the books since 1981 and was extended citywide in the early 2000s.
Read on for more of the trials and tribulations of the Mission Bowling Club.
Previously: